"Earthy" Catholic Commentary on Everything that Matters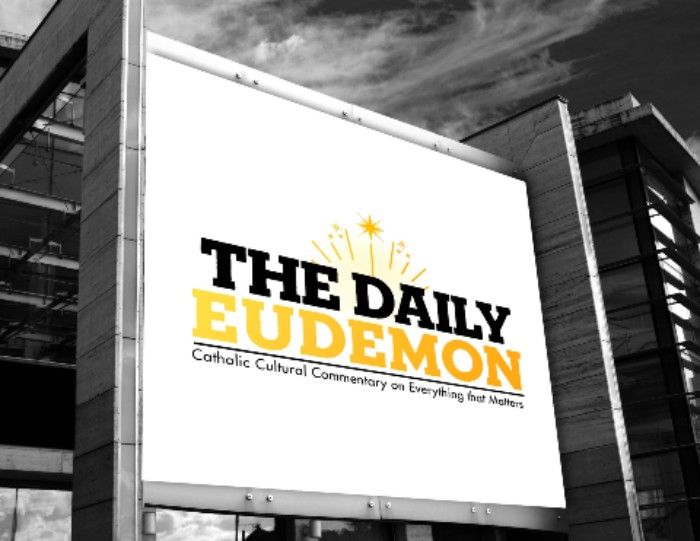 For the One-Thing File
Only Albert Camus befriended Czeslaw Milosz during his lonely Paris years (1950s).
Great Books Interview about "The Captive Mind"
---
March 7, 2022
---
March 6, 2022
Earthy News
I've used the first nice weekend of 2022 to start my newest gardening operation: a commercial-sized spinach operation. I don't plan on selling the spinach. I just want to see if I can produce enough to churn it for a profit. My goal is to grow 500 pounds of the Popeye leaf. I always try to set my goals high. If I fall a little short (say, only grow 495 pounds), I still did alright.
This is my first bed, put under floating row covers (my newest infrastructure addition):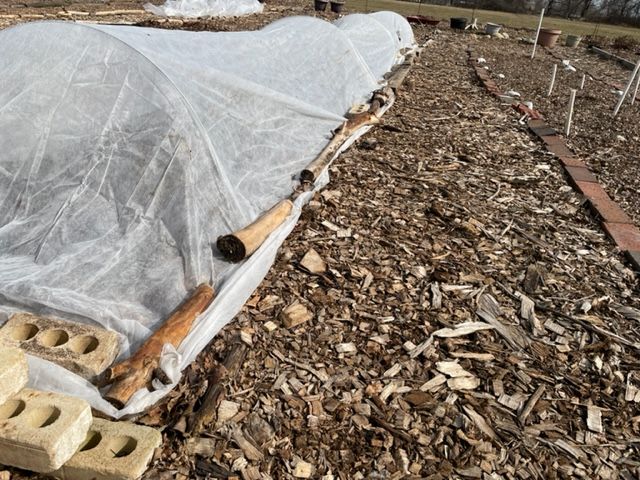 ---
March 4, 2022
Priming material for your weekend recreation.
---
March 3, 2022
Michigan university students turn 200 inches of snow into ice chapel.
This is at Michigan Tech, which is in Houghton. If you look at a map, you'll be stunned at its location: a peninsula sticking into the underbelly of Lake Superior. I hear the snow doesn't melt there until late May. Its climate is brutal, but the folks there love it.
---
March 2, 2022
Ash Wednesday
Welcome to Lent. The Augustine Institute has weighed in with an intriguing new book: The Tears of Christ: Meditations for Lent.
This precious insight takes us to the heart of the interior life of St. John Henry Newman (1801–1890), from the treasures of which these meditations are offered as a devotional aid for the season of Lent. Drawn chiefly from his sermons and gently modernized, these meditations offer a share in the fruit of his contemplation, that we might the better enjoy with him the "one thing which is all in all to us," which is "to live in Christ's presence, to hear his voice, to see his countenance."
---
March 1, 2022
Mardi Gras and Lent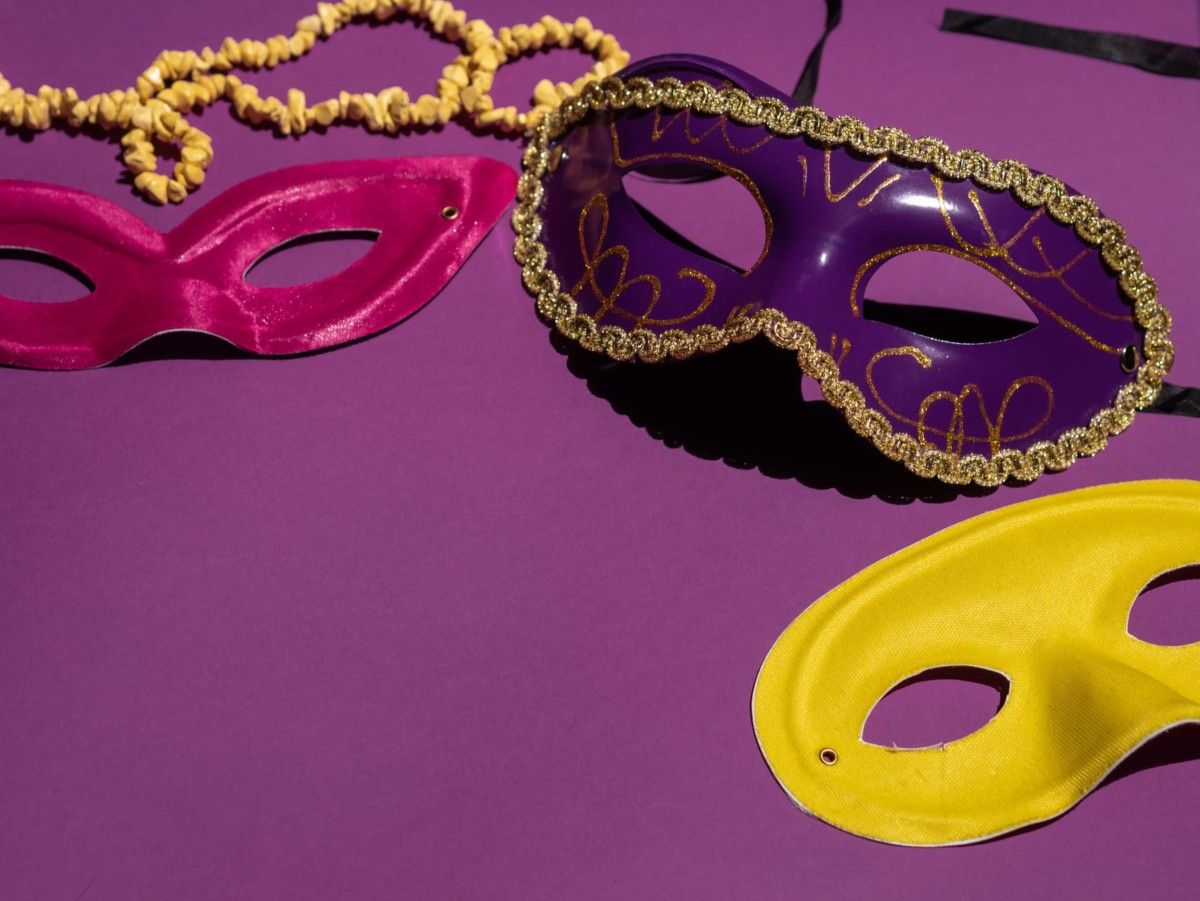 "Shrovetide also condoned the partaking of pleasures from which a person would abstain during Lent. Shrove Tuesday had a special significance in England. Families prepared and ate pancakes so they could deplete their eggs, milk, butter, and fat which were part of the Lenten fast. Also, some areas of the church abstained from all forms of meat and animal products, while others made exceptions for food like fish."
Read more at Catholic Straight Answers.
---
February 28, 2022
---
February 27, 2022
Jordan Peterson tweeted this. Is he becoming Catholic? I hear his daughter is on her way into the Orthodox Church.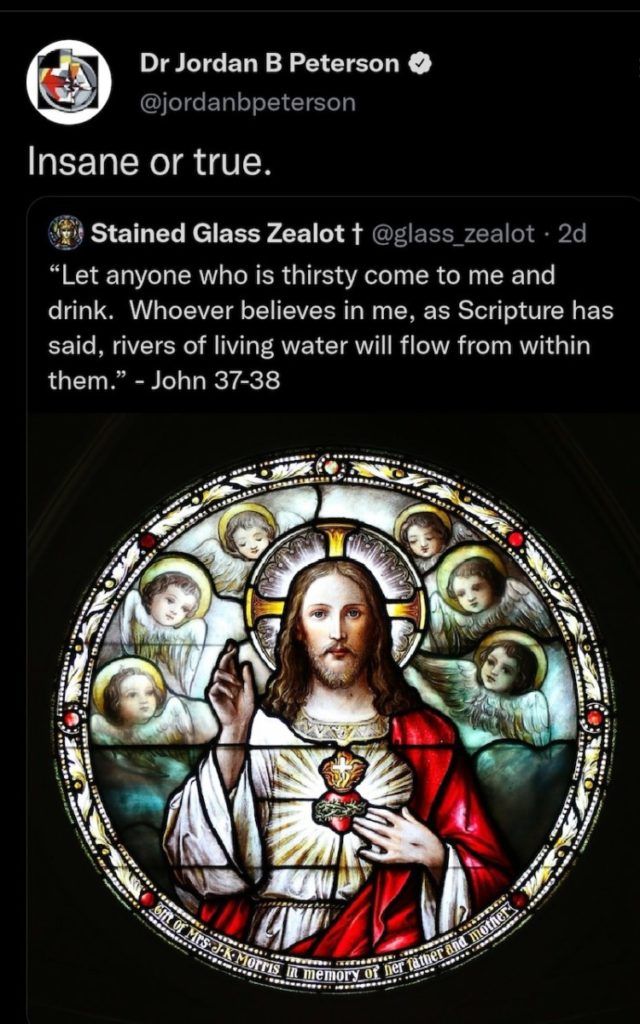 ---
Rogan
One of the best Rogan interviews in a long time. The guest is a former Muslim extremist, who claims the powerful are using COVID to implement a global digital currency, which will allow it to implement a global social credit scheme. Scary stuff. I don't buy it . . . but I'm listening.
The second hour is the best of the three.
https://open.spotify.com/episode/1ugbn7cuab3mNgKbo81ajM
February 25, 2022
Miami Beach bans alcohol sales after 2:00 AM for the next two weeks, in order to curb spring break excesses on South Beach. The ban goes from the southern tip of the island to 16th Street. SoBe itself extends to 25th Street, at which point one enters Mid-Beach. The difference between 16th and 17th Streets isn't obvious to me, just as there's no obvious difference between 25th and 26th Streets. I gotta assume the city authorities have their reasons for seemingly-arbitrary lines, but I wouldn't be surprised if there's a well-connected bar owner on 17th Street.
The normal cut-off is 5:00 AM. I detest alcohol laws, but I gotta say, 5:00 AM is hardly neo-Prohibitionist.
Michigan, for what it's worth, is 2:00 AM all the time. Zero exceptions. It's been that way since the first indigenous people arrived here over 4,000 years ago.
---
February 24, 2022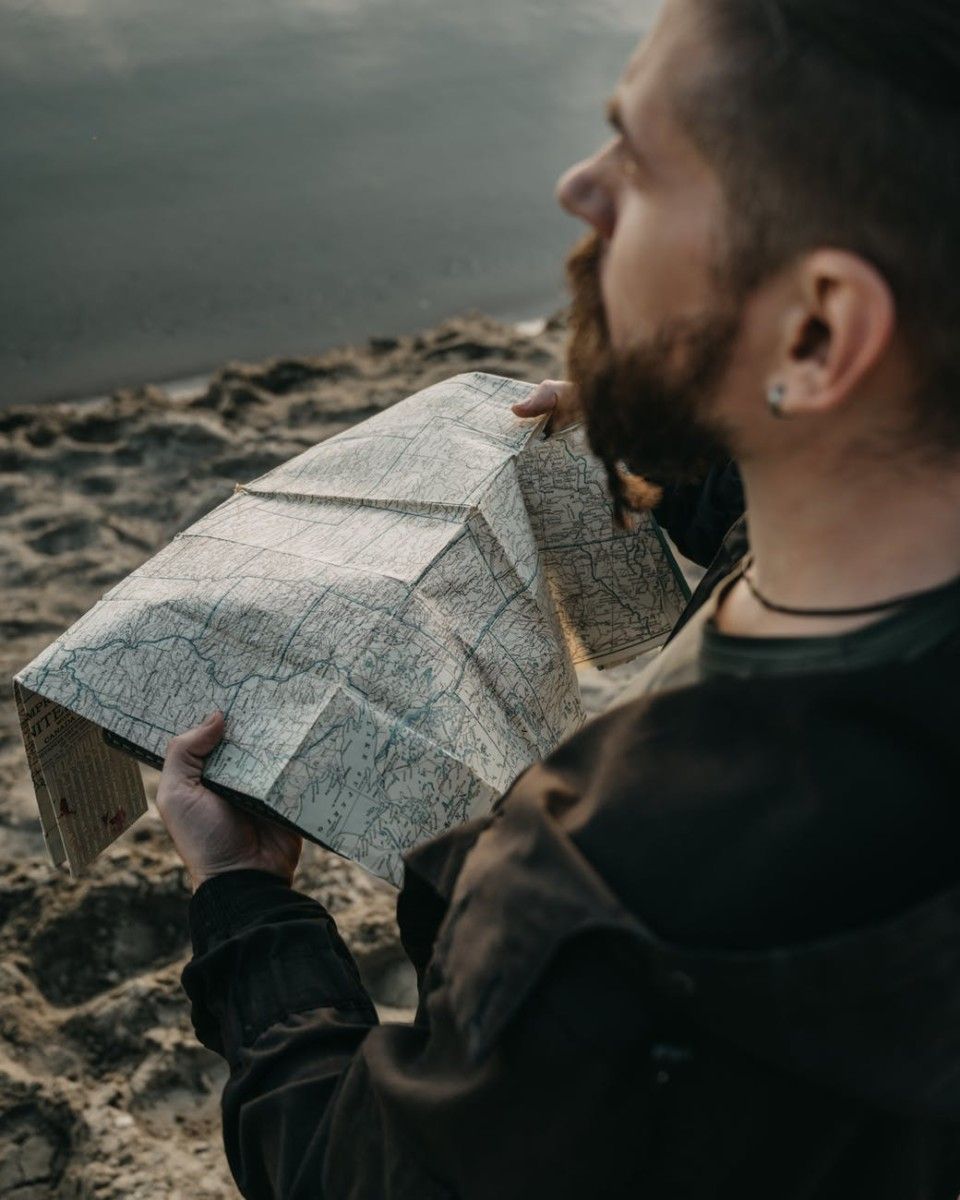 I'm no expert on foreign affairs, but I know a little something about the "Great Game" played between Britain and Russia in the nineteenth century, and I know it is still being played, with the U.S. substituting for (allying with) Britain.
I also know there was a 2014 coup in Ukraine after Ukraine declined to join the EU and to align more closely with Russia (forming, from what I can tell, a relationship similar to the U.S. and Canada). I also know there are strong allegations that western agents (EU and/or US) fomented the coup. I also know the coup resulted in a pro-EU prime minister, thereby taking Ukraine out of the Russian orbit (where, let's face it, it naturally belongs . . . not as part of Russia necessarily, but at least as an ally with a common heritage). I know the eastern parts of Ukraine were resentful that a pro-EU prime minister was put in office through the use of violence when the pro-EU prime minister lost the (supervised) election in 2010.
It's all enough to make me pause before taking sides in this thing, but part of me also feels like, if we don't do something, we're leaving the Ukrainians hanging like we left our Afghan friends hanging from airplanes as we fled Afghanistan.
I'd recommend Antiwar.com, btw, if you want perspectives you won't get from the MSM.
---
Related to yesterday's post:
https://headpress.com/product/weird-scenes-inside-the-canyon-special-edition/
I started the Laurel Canyon documentary on Netflix. Based on this book, it sounds like Netflix presented a whitewashed version of the experience, unless maybe it took a dark turn later.
---
February 23, 2022
You wouldn't know it to see, look, read, or even smell me, but I'm a fan of the 1960's. I think the counterculture was trying to articulate something that modernity had forgotten. I think it botched it (like, really, really badly), but it was trying.
Here's a portrait of a dude who apparently embodied the 1960's in all their glory and disgustingness. A free-love dancer dude with a penchant for underage girls, who went dancing a few hours after his toddler son died in a tragic accident.
Do whatever you want with it.
---
February 22, 2022
https://twitter.com/realchrisrufo/status/1495858739580133379
---
February 21, 2022
How to Break on Through to the Other Side.
---
February 19, 2022
P.J. O'Rourke died Tuesday. I just loaned two of O'Rourke's books to my son, telling him that P.J. was my favorite writer back in the 1980s. He was one funny dude.
Short, anecdotal, personal tribute here.
---
February 18, 2022
---
The Kiplinger Letter: BYCU Edition
Kiplinger says heavy drinking is an "ominous legacy" of the pandemic. Researchers say an uptick in heavy drinking will lead to thousands of extra deaths related to liver problems. Harvard scientists say excessive drinking rose 21% during the pandemic . . . and 41% among women, who, it's interesting to note, are on a long-term trend of drinking more and developing drinking disorders. Kiplinger doesn't draw the obvious connection: the more women in the workforce, the more women drink., Working 40+ hours away from the home sucks. I think we're all called to work, but it doesn't need to be the soul-crushing work that is the cubicle and office.
"Heavy drinking, btw, is defined as "having four or more drinks at one time." That excludes my drinking. I only drink one at a time, since I have only one mouth. I might drink four in one sitting, but never, ever, at the same time.
---
February 17, 2022
In praise of the Chinese: Caroline Kennedy's daughter says eat bugs, save the planet.
---
February 16, 2022
Why Are We So Metaphysically Beleaguered?
---
February 15, 2022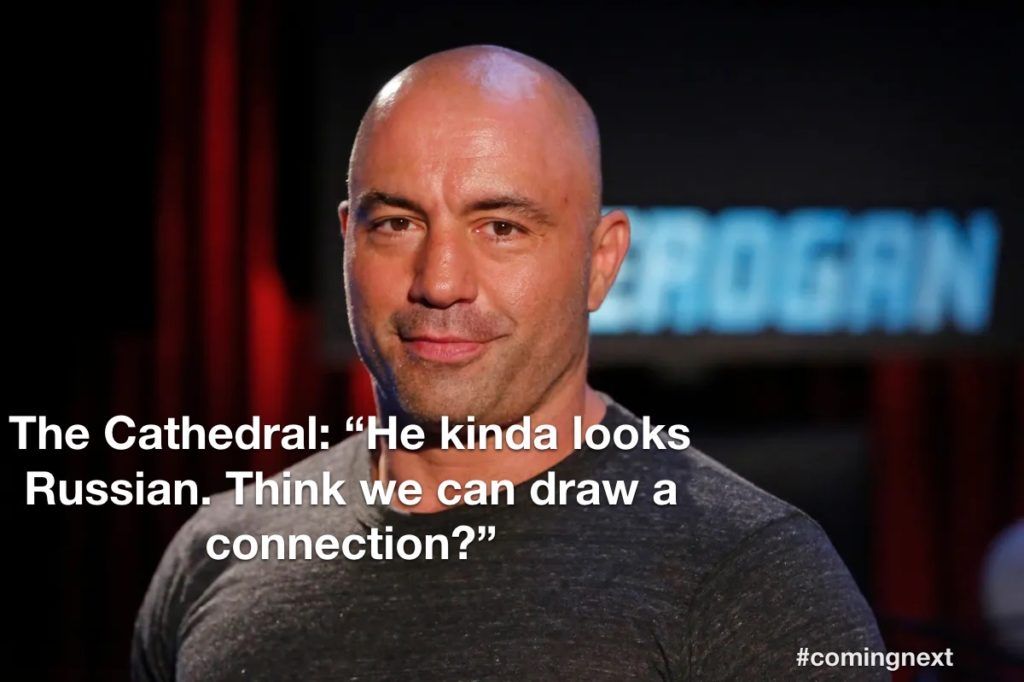 ---
According to Kiplinger, audiobooks could explode. The reason: artificial narration that is increasingly lifelike. And falling costs of technology.
I believe it. My Medium.com site has started offering artificial audio versions of all my pieces (consisting of over 100 articles). You can definitely tell that the audio is a robot, but it's pretty cool.
I plan on continuing to narrate and form a podcast around one feature piece every week, btw. If AI gets to the point that its audio versions are free, sound like me, and offer my (oh so charming and whimsical) side comments, I might switch over.
---
February 14, 2022
---
February 13, 2022
Just returned from Miami Beach. Regular blogging will, hopefully, resume on Monday.
---
February 9, 2022
Protecting kids from invidious JRE.
"The News Literacy Project's browser-based e-learning platform Checkology helps educators teach middle and high school students how to identify credible information, seek out reliable sources, and know what to trust, what to dismiss and what to debunk." Link.
---
February 8, 2022
"8.4 percent of Americans live in a different house than they lived in a year ago. That is the lowest rate of movement that the bureau has recorded at any time since 1948."
Americans Are Moving Less Than Ever Before
---
February 7, 2022
Who Exactly is Trying to Take Down Joe Rogan?
(Answer: I don't really know but I have concerns)
https://twitter.com/andrewschulz/status/1490115864527396864?s=11
---
February 4, 2022
Kiplinger's BYCU
Rise of the fake libations!
Spending on all types of nonalcoholic drinks has soared: up over 100% in 2021 compared to 2020. Some are calling it a "drinking revolution," with worldwide sales of fake libations expected to grow to $30 billion by 2025. Look for bars and restaurants to offer a wider variety of NA drinks.
---
February 3, 2022
Monster podcast. Peterson brings a totally-unexpected dose of Austrian economics in the first 30 minutes.
https://open.spotify.com/episode/7IVFm4085auRaIHS7N1NQl
---
I have this half-baked notion that "care for the environment" is the new "what about the children" argument for big government. The raging war against cryptocurrency (and its hard core libertarian potential) might be Exhibit A. Mozilla Stops Accepting Crypto Donations.
It's primarily the "proof of work" method of mining crypto that is the problem (because it requires a ton of energy). There are cryptocurrencies that don't use "proof of work," but I suspect that, if they take off, the chirping classes will find a reason that they harm the children.
Again, just a half-baked notion at this point.
---
February 2, 2022
---
February 1, 2022
The Last Conservative Critic. Reflections on the art of criticism as exemplified by Terry Teachout (The Spectator).
---
January 31, 2022
---
January 28, 2022
Hand Me a Gallon of that Vodka and Mountain Dew.
---
January 26, 2022
---
January 25, 2022
The four grandchildren together for the first time.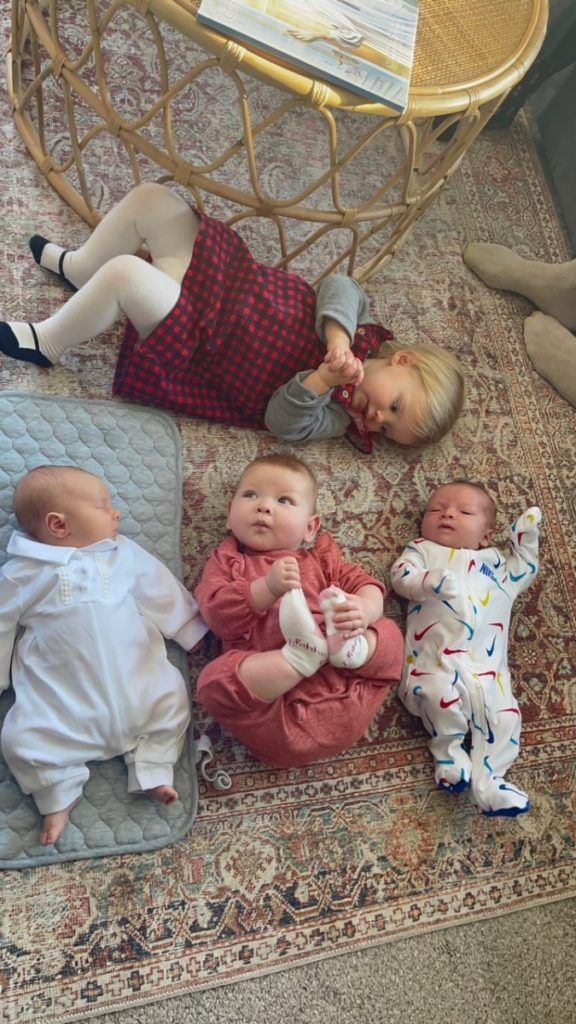 ---
January 24, 2022
RIP
https://twitter.com/mooseoutfront/status/1484504106396012544
---
For the One Thing File
Hilaire Belloc's sister, Mrs. Belloc Lowndes, wrote by far the most convincing fictional account of the Jack the Ripper murderer. (An aside by Anthony Daniels in this piece: Link.)
---
---
January 22, 2022
I don't know if my head was spinning because I need to wear a tin hat to appreciate what this guy is saying or because he puts a frame on my semi-conscious notions about what's been going on in the modern world. You listen and decide for yourself.
---
January 21, 2022
A Local Bar is a Good Place to Be.
---
January 20, 2022
I'm attending an Inkling lecture series at Hillsdale College.
---
January 19, 2022
Earthy commentary: Microgreen experiment goes well.
---
January 18, 2022
The Great Reset is just state-of-the-art Hudge and Gudge . . . on steroids.
(Was that three or four metaphors in one headline?)
---
January 17, 2022
The Weekly Eccentric: Are You Engaged in the Act of Existence? Then You're a Man of the Tao.
---
January 16, 2022
Well, this makes inflation official: Dollar Tree is Now Buck 25 Tree. Sent from a TDE reader: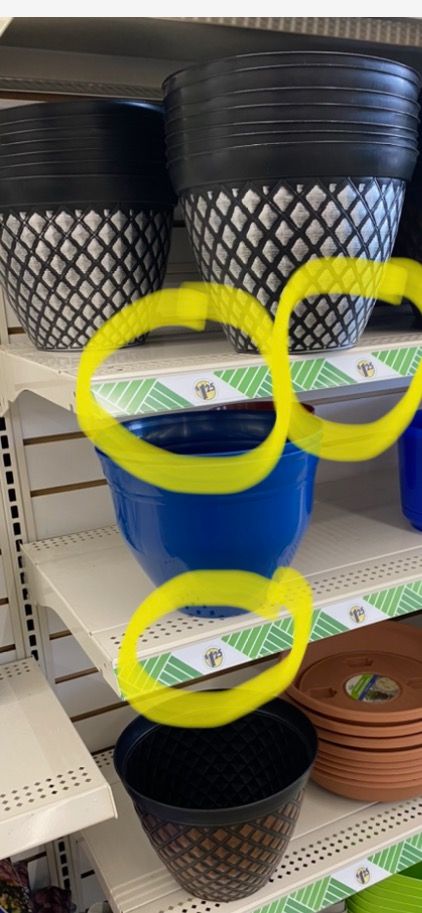 ---
January 15, 2022
I just realized I never posted a pic of grandson Simon (named after Peter, not Garfunkel). Born 12/31/2021.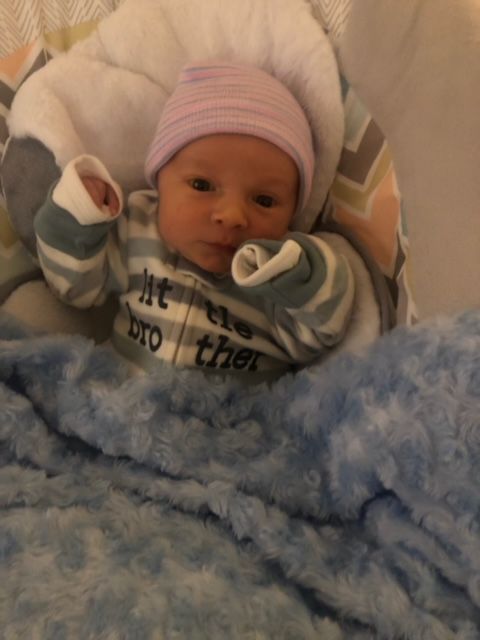 ---
January 14, 2022
BYCU: English Drunks, Both Fictional and Not
---
January 13, 2022
Catholic Hagiographer did LSD.
---
January 12, 2022
No woke stone left uncovered
"I need a four-letter word for 'self-satisfied claim to special knowledge.'"
The New York Times announced a new fellowship for crossword constructors on Monday aimed at increasing the number of puzzles created by underrepresented groups, including women, people of color, and those in the LGBTQ community. Link.
---
---
January 11, 2022
I've Grown to Like Reprobate Leftists.
---
January 10, 2022
The Weekly Eccentric: Those Hippy Puritans.
---
January 9, 2022
Recommended by Optimal Work: UCLA Guided Meditations.
---
January 7, 2022
BYCU: When Drunkenness is a Mortal Sin, Redux.
---
January 6, 2022
Another new grandson: Nico.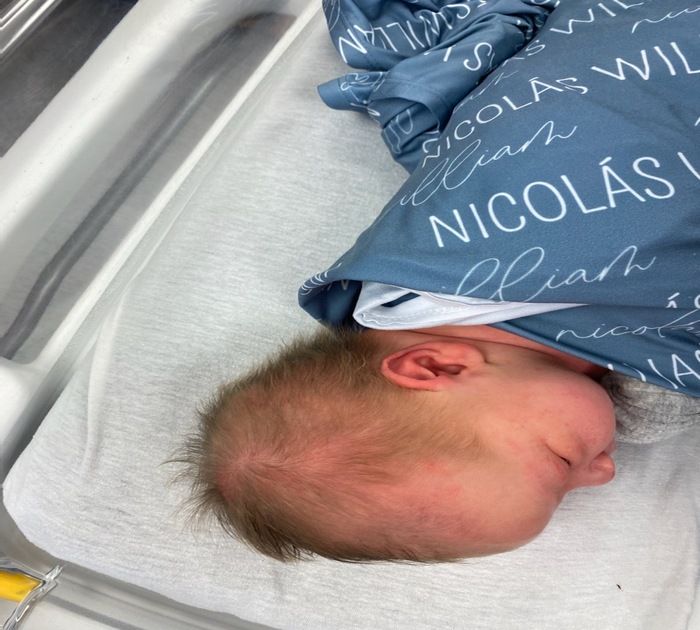 He was born Tuesday and is coming home today.
That's two grandsons over a four-day stretch. Four grandchildren total over a 20-month stretch. I think we're taking a breather for now. I'm "only" 55 and still have teenagers at home. I'm not remotely complaining. It's a great situation.
---
January 5, 2022
Next big thing?
https://gettr.com/user/joerogan
---
January 4, 2022
---
January 3, 2022
The Weekly Eccentric. Something Tells Me I'd Really Enjoy the Private Letters of Two Men I Didn't Even Know Existed.
---
Happy New Year
I welcomed a grandson into the world, just a few hours before all the federal tax breaks for 2021 expired. Congrats to my son-in-law whom, I'm sure, appreciates the extra money.
Grandson's name: Simon James.
I expect another grandson any day now, but the little guy is being stubborn and blew my son's tax breaks for 2021.
In other big news: I harvested a pound of greens today from my garden, just hours before the season's first snowstorm starts.
---
December 31, 2021
---
December 29, 2021
Reflections on My Christmas Presents: Third Installment.
---
December 27, 2021
Reflections on My Christmas Presents: Second installment.
---
Feast of Stephen
Reflections on My Christmas Presents. First installment.
---
Merry Christmas
"The place that the shepherds found was not an academy or an abstract republic; it was not a place of myths allegorized or dissected or explained away. It was a place of dreams come true." G.K. Chesterton
---
December 24, 2021
Holiday BYCU: Run more, drink more.
---
December 23, 2021
The Sacred Earthiness of Christmas. First Things (excerpt below).
---
December 22, 2021
Cricket? It's apparently set to become an American thing. A six-team pro cricket league is set to debut in the U.S. and now the International Cricket Council has announced that the U.S. will host the cricket World Cup in 2024. (Kiplinger, 12/10/21)
I'm inclined to watch. I don't understand the game, but based on what I've seen, I think I'd like it.
---
December 21, 2021
Another day, another Orwellianism:
"The FDA took an important step toward abortion justice by permanently lifting the in-person dispensing requirement on medication abortion." Link.
---
December 20, 2021
The Weekly Eccentric: Miscellaneous: To Abstain or Not? The Master. The Golden Hour.
Due to the holiday celebrations, this will be the last weekly column of 2021, though the blog will continue to plug along.
---
December 19, 2021
I hear this guy is pretty knowledgeable about Aquinas, and he knows a lot about flourishing. In this episode, he channels Josemaria Escriva's "Heroic Minute," but with a scientific rather than supernatural angle:
https://open.spotify.com/episode/6YLsX55l0Vk0H2p1tQrxim
---
December 18, 2021
Kiplinger
Are your Christmas lights pointing into the sky? That's a potential problem for pilots. It might also violate federal law. First-time violators can be fined up to $11,000.00.
---
December 17, 2021
Well, inflation is about to get really, really real: Higher liquor prices are coming.
---
December 16, 2021
Matthew Walther writes in the Atlantic that COVID has been over in his neck of the woods for a long time. He and I live in the same neck, and I think he exaggerates. I still run across metro-wannabes who wear masks outside and the occasional person who worries about exposure, but for the most part, he's correct. COVID is over as far as most of America (based on geographic size, not population) is concerned and virtually nobody trusts the "experts" anymore (perhaps the best thing about this whole COVID debacle):
I am always tempted to ask the people who breathlessly quote what various public-health authorities are now saying about masking and boosters whether they know how the National Institutes of Health defines a "problem drinker"? The answer is a woman who has more than one "unit" of alcohol a day, i.e., my wife and nearly all of my female friends.
---
December 15, 2021
I didn't realize BLM is boycotting white companies this holiday season. From Taki:
"We're dreaming of a #BlackXmas. That means no spending with white companies from Black Friday until New Years Day," declared BLM. Black shoppers must "support Black-led-Black-serving organizations" and "buy exclusively from Black-owned businesses" because "white-supremacist-capitalism uses policing to protect profits and steal Black life."
Some initially questioned whether BLM was actually behind the campaign because the press release contained no spelling errors. But it's for real: BLM commands that blacks must only buy Christmas gifts from "black" businesses.
---
December 14, 2021
Feast day of St. John of the Cross, author of probably the most Zennish verse in the Catholic tradition:
To reach satisfaction in all
desire its possession in nothing.
To come to possess all
desire the possession of nothing.
To come to the knowledge of all
desire the knowledge of nothing.
Ascent of Mt. Carmel
---
December 12, 2021
The Weekly Eccentric: A Key Modern School of Philosophy Looked a Lot Like an Ancient School of Heresy.
---
December 10, 2021
Beer-filled Christmas ornaments.
The concept leaves me cold, but it's a great idea for those college guys who also have the Christmas spirit.
---
December 9, 2021
Merely because we stare at the TV instead of watching gargoyles stare at us doesn't mean the gargoyles have no reason to grin.
---
This video offers a great, 150-second summary of wokeism. The whole thing is worth watching, but the first 2-3 minutes provide the woke breakdown:
https://edify.us/video/responding-to-a-world-gone-woke/
---
December 8, 2021
My two favorite intellectually-honest leftists talk. I'm 30 minutes into it. Nothing earth-shattering so far. Just a lot of headshaking at how deceitful the MSM has become.
https://open.spotify.com/episode/5UvmcC0jD6WgbxrqwoJylI
---
December 7, 2021
James Bowman takes apart the Left, wokeness, intersectionality, transgenderism . . . and the cover-up perpetrated by the media . . . as well as the rest of America's slow realization that the Left is nefarious, dishonest, and, well, downright Marxist.
---
December 6, 2021
The Weekly Eccentric: A Middling Way to Beat the Negativity Bias.
This column won't inspire, but it might offer a solution.
---
December 4, 2021
Summary: We realized there's something (COVID) that's worse than alcohol, so we started getting rid of all those stupid rules that have been hanging around since the end of Prohibition. So far, we're only getting rid of the laws that, if enforced, encourage COVID spread, but hopefully, everyone is seeing the obvious: Why have all these restrictions in the first place?
"New research demonstrates just how many states implemented delivery and to-go alcohol changes during COVID-19. All told, 32 out of 50 states (nearly 65 percent) have applied one or more changes to their to-go and delivery alcohol rules since the pandemic started.
"To break it down further, 29 out of 50 states have extended or made permanent the ability of restaurants and bars to either sell to-go cocktails or to deliver those cocktails. Twenty of these states permanently enshrined to-go cocktails, while the rest extended to-go drinks at least through 2023."
---
December 3, 2021
The Holiday Elf
This drink merits a repeat:
Ingredients: One part Midori Melon Liqueur, one part Blue Curacao, one part Spiced Rum, one part Coconut Rum, two parts lemon/lime juice, two parts simple syrup, two parts pineapple juice.
Process: Mix 'em all together and shake well. Pour over an ice-filled glass. Drink.
It's a lot of work to squeeze the lemons/limes, so this year, I'm trying a recommended high-quality (no corn syrup) sweet-sour mix. I'll let you know how it goes.
---
December 1, 2021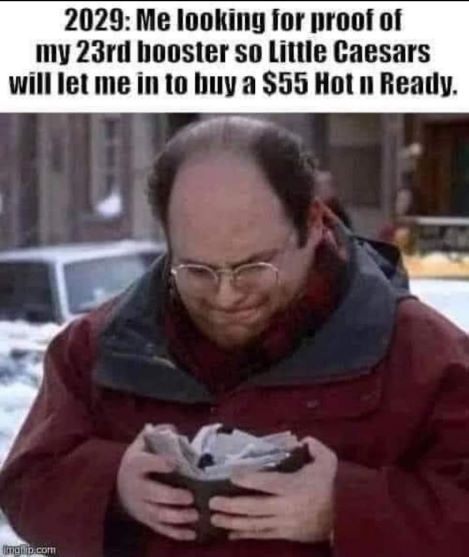 ---
November 30, 2021
It almost makes me wish UM hadn't won The Game on Saturday: Ann Arbor will require all public restrooms, including men's rooms, to carry free menstrual products.
Then again, the city of Columbus has a long track record of idiocy.
---
November 29, 2021
The Weekly Eccentric: I Returned from My Annual Pilgrimmage to the Detroit Slums.
---
November 24, 2021
The biggest bar night of the year is here.
---
November 22, 2021
The Weekly Eccentric: Transmitting Philosophical Symbols.
(Warning: This week's column is "heavier" than I'd normally like.)
---
November 21, 2021
Why we eat turkey on Thanksgiving:
https://www.almanac.com/why-turkey-thanksgiving
---
November 20, 2021
Kiplinger
The IRS and Prince R. Nelson are battling it out. The IRS adjusted Prince's Estate Tax Return, including an adjustment to the value of his music rights at the time of his death in 2016. Trial is set for March 21, 2022.
The IRS lost another big music case (Estate of Michael Jackson) recently.
Let's hope the pop singers keep winning. We're clearly seeing signs of systemic racism in these cases, at least as far as mulattos are concerned.
---
November 19, 2021
BYCU: Waiting for the Biggest Bar Night of the Year.
Kinda like Advent, but without the holiness part.
---
November 17, 2021
Gerald Russello, editor of The University Bookman, passed away. I never knew him, but I know (i) he died too young (a bit younger than me), and (ii) he was a fellow traveler. Fine obituary here.
The obituary provided a link to The University Bookman. My dad used to subscribe and I'd read it occasionally. I plan on renewing my acquaintance with it.
---
November 16, 2021
From the One Thing File
It's easy to spot propaganda you disagree with. It's not so easy to spot propaganda you agree with. Thaddeus Russell's Interview of Mark Crispin Rice.
http://www.thaddeusrussell.com/podcast/149
---
November 15, 2021
How to Use the Cold Weather (the "Weekly Eccentric" column).
---
November 13, 2021
Might be the best Christmas gift of the year for Detroit Catholics
Hipster Solanus Casey T-Shirt for Sale
---
November 12, 2021
BYCU: List articles, Kalamazoo, Portland.
---
November 10, 2021
Do you want to exercise your mind in little ways? Every time you get ready to use a vulgarity (either because it's a dirty word or commonplace), take a second to think of a better way to phrase it.
For instance, while watching Curb Your Enthusiasm, a character was telling Jerry Seinfeld an inappropriate joke with a disturbing end (though funny because of the unexpected juxtaposition in the punch line that is the hallmark of funny jokes). Seinfeld politely laughed and said, "That's revolting."
What a great word. He could've used spoken like Postmodern Man and said, "That's f'ed up" (memo to self: explain why the "f word" is the touchstone of postmodern semantics), but he didn't. He said, "That's revolting."
He could've also said, that's "disgusting" or "disturbing," but those adjectives are commonplace these days.
He said, "Revolting." Great word, not used often, requires a semblance of quick-wittedness and a vocabulary. Of course, the show's writers came up with it, but if you can do it in real-time, in real life, it's subtly rewarding.
(Further reading: George Orwell, "Politics and the English Language.")
---
November 9, 2021
Well, I hate to agree with the woke left on anything, but the federal highway system was erected purposefully to destroy ethnic communities as part of "urban renewal," a pipe dream of arrogant planners who did far more harm than good. E. Michael Jones has written a book about it (which I haven't read, but I've read sizable excerpts). The thing is, the federal highway system wasn't racist. It was just very WASPish: constructed to tear apart communities that were not properly white and Protestant.
The answer, I'm pretty sure, isn't to undo it. That would take more federal action . . . the same action that brought us the problem to begin with. Just let the people go free. They'll work around it.
https://twitter.com/JDVance1/status/1457802009969455109
---
November 8, 2021
The Weekly Eccentric: How to Become a Great Man or Woman.
---
November 6, 2021
Not Lefty Gomez
A friend of mine is friends with Bishop Gomez and says he's a living saint: hard-working, kind, compassionate. I can neither confirm nor deny, but it appears he's also intellectually astute: Archbishop Gomez addresses rise of 'wokeness', social movements in US.
"The new social movements and ideologies that we are talking about today, were being seeded and prepared for many years in our universities and cultural institutions," he said. "But with the tension and fear caused by the pandemic and social isolation, and with the killing of an unarmed black man by a white policeman and the protests that followed in our cities, these movements were fully unleashed in our society."
Gomez said that, while there are unique conditions in the United States, "similar broad patterns of aggressive secularization" can be seen in Europe. He called those who are active in such movements "an elite leadership class" that "has little interest in religion and no real attachments to the nations they live in or to local traditions or cultures."
He suggested that social movements offer an explanation for events that occur in the world, along with a sense of meaning or purpose—space previously occupied by the Christian worldview.
"Like Christianity, these new movements tell their own 'story of salvation,'" Gomez said.
(For those who don't understand the title of this post.)
---
November 5, 2021
BYCU: How to Use a Fake ID to Find Happiness
---
November 4, 2021
Disco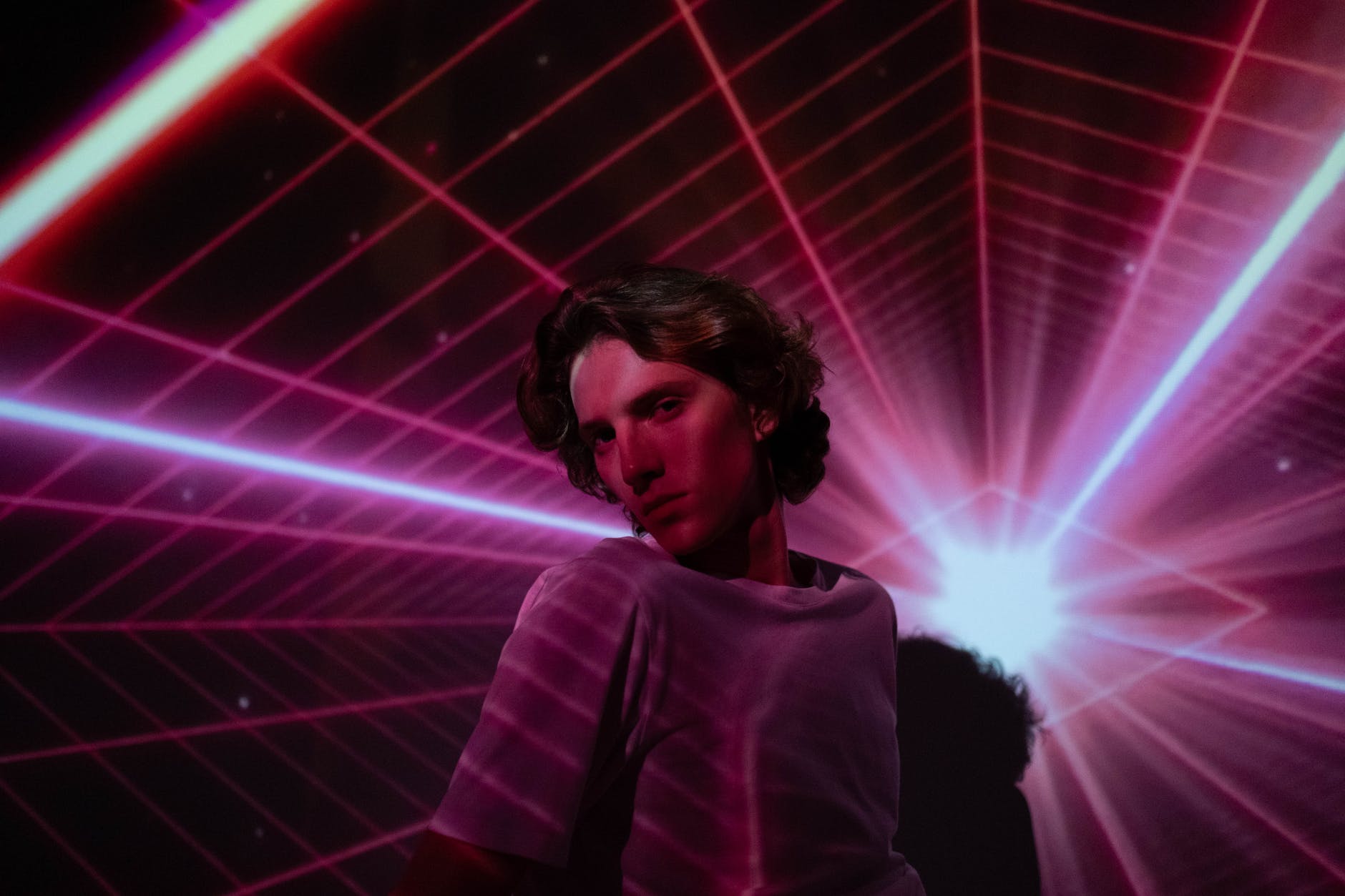 I'm enjoying The Bee Gees documentary on HBO, though it appears to be a bit hagiographical. When exploring their explosion into disco, for instance, the documentary frames it as the band going in a blues direction. That kind of cracked me up.
What I didn't realize: New York liquor laws prohibited gay nightclubs from selling liquor until the 1970s. When that law was lifted, gay bars sprung up, and they were the springboard for dance bars, which then became disco clubs.
I always thought "Disco is for fags" was just something dudes who preferred rock-n-roll said, back during the 1970s "Disco Sucks" counter-movement, as in:
I really like The Bee Gees."
"Ya fag."
Check out my white suit and blue satin shirt."
"Ya fag."
Wanna go to that rural rest stop and blow truckers?"
"Ya fag."
---
November 3, 2021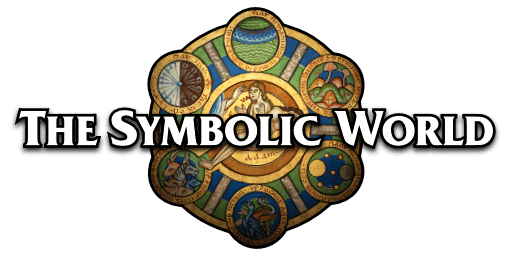 The Symbolic World
I go on "Jonathan Pageau kicks." I listen to his Symbolic World for a bit, really enjoy it, then kinda shrug and move on.
Part of the problem is, I'm pretty weak when it comes to symbolism and I occasionally have troubles following his train of thought. It's really good stuff, though. I was really impressed with his episode when he decided to apply the tools of his philosophy to The Joker. It was eye-opening.
Anyway, you may want to check out what this guy is saying. I know Jordan Peterson enjoys him and there's overlap with Jungian archetype. A good place to start is Discerning the Spiritual World: UFOs, Machine Elves, Placebo, Prelest & Paradise. At minute 13:44, Pageau is asked to explain his philosophy. In the next 10 minutes or so, you get a great overview of what he's trying to accomplish.
---
November 2, 2021
An Open Letter to Science
Dear Science:
Hang your head in shame. You scoffed at meditation for 500 years and now you know you were wrong the entire time. And this is just the start. As the postmodernists have shown, as Hume knew must happen, you are repeatedly wrong. You repeatedly change your conclusions. You are more inconstant than a drunk teenager.
Meditation, incidentally, is just the biggest religious thing you've been wrong about. There are many other mistakes (more like wrong assumptions) that you haven't acknowledged yet. And now that the public knows you were wrong about a core principle of religion, the public is going to start realizing you were wrong about a whole lot of other religious things as well.
Signed: The Real Skeptic
---
November 1, 2021
The Weekly Eccentric: The World of Meditation is Here.
Happy All Saints Day.
Comments