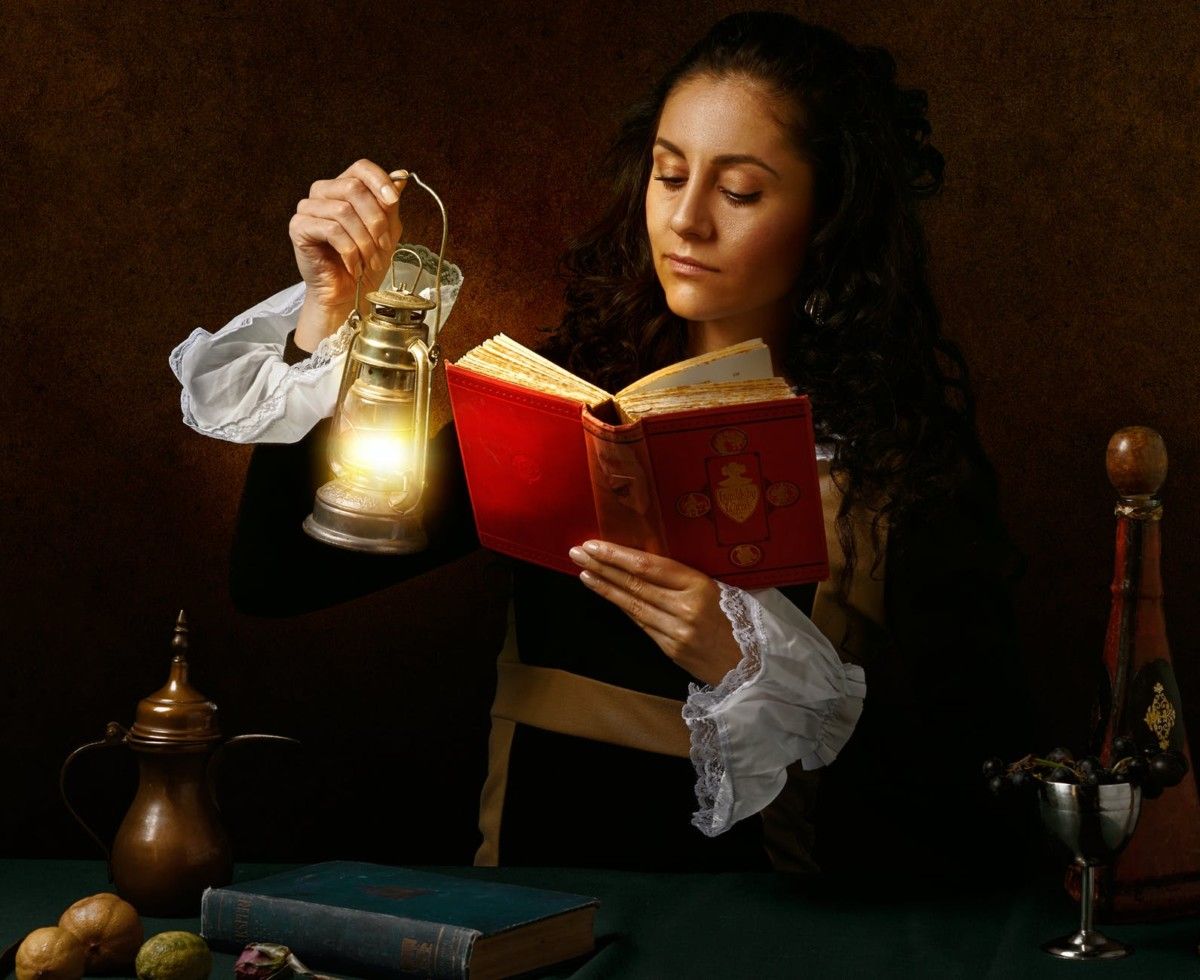 As long as I'm gushing about literary journals, I should mention The Lamp.
This newcomer is smart, appears to be well-funded, and takes its Catholicism seriously without getting bogged down in it.
Exhibit A: The review-essay from its current issue by Joseph Epstein that I wrote about last week. Epstein is Jewish, I doubt he wrote it without a significant paycheck, and he's smart.
I'm an Epstein enthusiast (long-time TDE readers, "Enthusiast?! Scheske, you're practically queer for the guy").
I devoured the essay then turned my attention to the other essays. In the back of my mind, I harbored the suspicion, "They splashed on a big name writer like Epstein. The rest of this stuff will be second-rate."
I was wrong.
Like, really, really wrong.
The prose in The Lamp is superb and, my nose tells me, carefully edited. The subjects in The Lamp are curiously and grandly varied. The current issue features essays on a scissor-wielding ghost that started appearing after a Lutheran didn't call a priest for a dying Catholic; living in the semi-ghost town of York, Pennsylvania; a monk whose homosexual brother died of AIDS; Henry Benedict Stuart, the Jacobite Duke of York and the last legitimate male in the Stuart dynasty (written by the excellently-named Minoo Dinshaw, who apparently wrote a biography that I'm now dying to read). There's also an essay on wedding cakes (which cost, on average, $500 in the U.S.). I have no idea why I read it, but it grabbed me.
The manual craftsmanship of The Lamp, it's worth noting, is also impressive. When Marie saw the issue arrive, she said, "Wow. That must cost them a lot of money to print."
Indeed. Everything about the journal screams, "well-funded," which is another way of screaming, "Take us seriously. We'll be around a while."
It's also a way to justify the very expensive price tag. At $60 annually ($10 per issue), it's a splurge.
But one that is, based on the two issues I've read, worth making.
---
After the Publisher's introduction and Correspondence, The Lamp features a series of diminutives. I used to write a similar column when I edited Gilbert Magazine ("Tremendous Trifles") and, to be honest, I've always dreamed of writing a popular syndicated column that used that approach. I like the bullet/MTV approach of it, and if done well (alas, I wouldn't know), it entertains and punches and leaves readers wanting more.
Anyway, whoever is writing The Lamp's "Feuilleton" column, is doing a great job. Two samples from the current issue (out of a dozen):
Twenty-one New York residents and business owners sued the city this year for allowing restaurants to build semi-permanent outdoor dining enclosures in the streets. They claim that these hutches are responsible for the sidewalk partying that rages nightly until the sun rises over the Lower East Side. Supporters of the enclosures claim that their presence has saved more than one-hundred thousand jobs since the city instituted lockdowns. For our part, we don't understand why anyone would eat a meal or drink a beer in a windowed plywood shed. It seems immodest. We are reminded of Mildred Lathbury's lament in Excellent Women regarding the ordeal of eating Italian food in public. "Perhaps long spaghetti is the kind of thing that ought to be eaten quite alone with nobody to watch one's struggles," she said. "Surely many a romance must have been nipped in the bud by sitting opposite somebody eating spaghetti."
We do not pretend to understand much about the conflict between the People's Republic of China and its estranged cousin across the Taiwan Strait. But we were surprised to learn that the youths of that island—even more so than some of their contemporaries in the United States—want no part in a struggle with the mainland. A recent report in the Wall Street Journal detailed the lengths to which many young Taiwanese men will go to avoid military conscription. One claimed to have "stuffed himself with large meals every four hours for a month, including McDonald's combo meals, to gain enough pounds to be exempted." Another confessed to a similar strategy, adding that a local government official encouraged his desperate gluttony.
Photo by JJ Jordan on Pexels.com
Comments