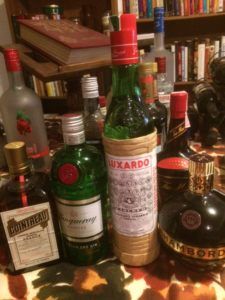 Brews You Can Use
Tonight, I drink. It's an annual tradition for me: no family, piles of papers at the office, bottle of vodka in the break room. It's a lonely affair, yes, and a bit pitiful, I realize, but I like it.
The trick is, not to get so drunk that I can't get any real work done. I normally start with actual billable work: answering a few emails, proofreading documents. After a drink or two, I turn on Pandora and do less taxing work. After three or four drinks, I'm shredding crap and tossing papers in the filing basket. The whole affair will take about 3-4 hours. I then ride my bike home, take a shower, chill out, and go to bed.
A pitiful evening, yes, but one I look forward to.
The rest of the weekend will be worse: more work, but sober. Fortunately, much of it will be at the produce stand garden, which is work I enjoy. I'm also going to indulge myself by buying a good audio book, though I'm not sure which one yet.
I'm delivering a series of Theology on Tap lectures at a local watering hole, starting this fall. I deliberately set the bar high for myself in the first lecture, "A History of the Catholic Church in Thirty Minutes." I've started the outline, but I need to bone up on quite a few areas. I'm thinking the audio book will be something that will aid my research. I'm open to suggestions.
Have a great holiday weekend.