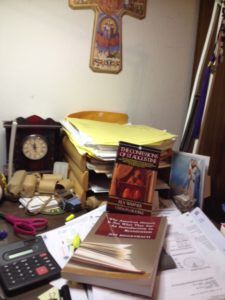 Lonely Car
I was a big fan. I still think "Best Friend's Girl" is one of the greatest songs of the decade.
The Mystery of Ric Ocasek: 'He Tried for Happiness, But Underneath Was a Lot of Pain'
The New Wave icon was always an enigmatic presence, and the cool detachment that fueled his hits with Cars came from a very real sense of aloneness.
Disgusting.
Using lobbying, the revolving door and "dark pattern" customer tricks, Intuit fended off the government's attempts to make tax filing free and easy, and created its multi-billion-dollar franchise.
America's best haunted houses. I don't care for slasher movies. Horror movies are alright. I really like haunted houses, as long as they're urbane. I don't like people jumping out at me in the dark.
Erebus (Pontiac, Michigan): Erebus bills itself as a "four-story tower of terror." It's a half-mile walk filled with zombies, monsters and a time-travel experiment gone terribly wrong. Erebus is just outside Detroit.
Comments