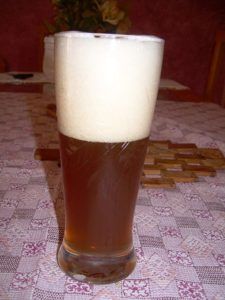 BYCU
I mentioned earlier this week that I organized two bar outings, one Sunday and one Monday. Those aren't exactly great bar nights, but they were the only two evenings I was going to be at Houghton Lake with Marie's family. Plus, the weather was horrible, so we needed an indoor recreational pursuit.
We hit seven bars total, six of them "dives," by all outward appearances. But six of them (five dives and one nice bar) exceeded expectations.
Which surprised me. A lot. Houghton Lake is a depressed area. Fifty years ago, it was a hopping place. I remember seeing pictures at the lodge where we used to stay, showing Detroit Tigers from the 1960s (Bill Freehan and others) vacationing at the lodge that had, by 2000, become pretty run down (it has since been demolished).
The thing is, the bars didn't exceed expectations because they were nice, but rather, because it was like they were throwbacks to the 1970s . . . or earlier. People these days crave nostalgia and authenticity. If you want those things, the bars around Houghton Lake have them in spades. It's like visiting seedy bars in Detroit, authentic, without the threat of violence. Many of the patrons even look like I imagine they would've looked back in 1975, almost like they hadn't left their barstools for the past 40 years.
The last bar, The SandBar, was my favorite. It had two VIP booths, just like the urban bars do, where the gangsters sit with their minions and women. It really cracked me up for some reason (it may have been the excess of vodka). The video features my attempt to act like a gangster enjoying the action around him:
If you're in northern Michigan, consider making a stop at The Sandbar before a new owner decides to remodel it and tear away all that vintage stuff.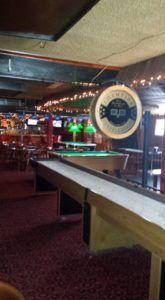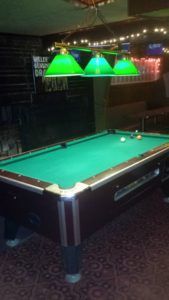 Comments