Our connection to reality is kind of like our connection to the Internet. The Internet Metaphor is marked in white.
Transcendence: Internet
Tao: Modem
Right Hemisphere: Router
Left Hemisphere: Devices that Let Us Enjoy the Internet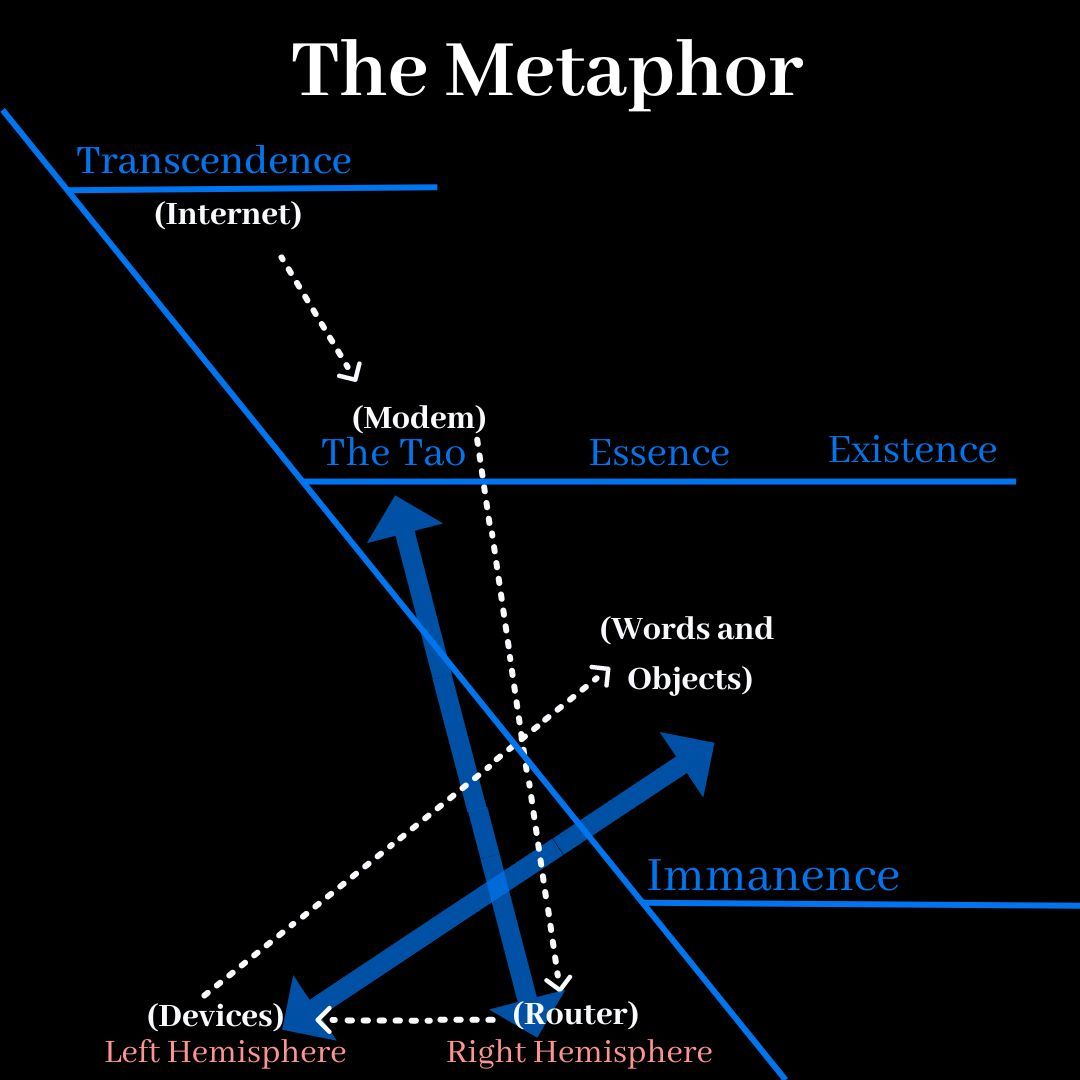 The metaphor fails when you start to looking at modern culture's tendency to get disconnected to The Reality Spectrum. Only the router (right hemisphere) fails, whereas, as we've all experienced, the Internet or the modem can fail, but Transcendence and the Tao are always there and never fail: we just fail to connect.  
Comments