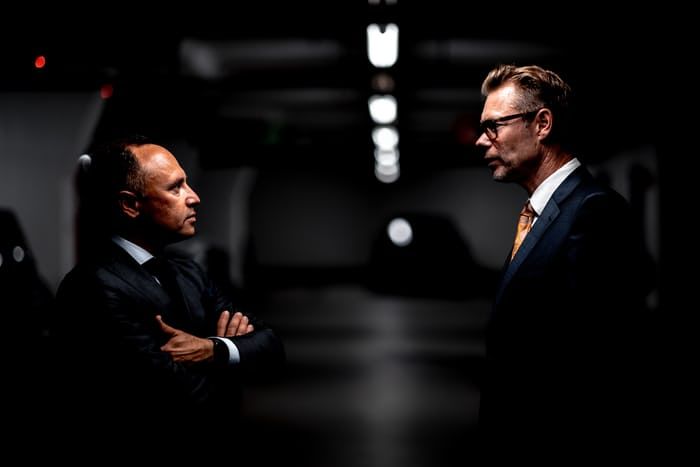 In this threatening age of The Great Reset and leftist rage at four years of Trump, the debate between conservatives and libertarians seems almost quaint. It would be like Great Britain and Ireland fighting over Belfast as a huge armada of Muslim Vikings starts to land.
Still, the debate is real. The two sides have so much in common (channel F.A. Hayek) and yet stand so far apart (channel Ayn Rand).
It's a debate (more of a discussion, I think) that has long fascinated me, in part because I consider myself conservative and libertarian, which I've been assured is like thinking Belfast ought to be Catholic and Protestant. I'm not even sure how different the two sides are anymore. In a better world, the differences are real, but in today's world of the most powerful western governments ever?
I'm just not sure the differences are significant.
But the differences are still worth exploring, just like I spend hours exploring the lines between anarchism and libertarianism, even though neither is going to exist any time soon (barring a nuclear war).
If you're interested in the subject, I recommend an upcoming debate:
Prof. Nathan Schlueter, Hillsdale College
Prof. Nikolai Wenzel, Fayetteville State University
Mediator: Hon. Elizabeth L. Branch, United States Court of Appeals, Eleventh Circuit
My friend Nathan Schlueter will be taking the conservative side. His friend, Nikolai Wenzel, will be taking the libertarian side.
It's this coming Friday at 8:00 PM.
Odd day and time, that, but I plan on settling in with a large gin and tonic to enjoy the exchange.
---
Reference: Selfish Libertarians and Socialist Conservatives?: The Foundations of the Libertarian-Conservative Debate
Comments