(Although, to be honest, I can't hear the name "Albert" without thinking about "Fat Albert.")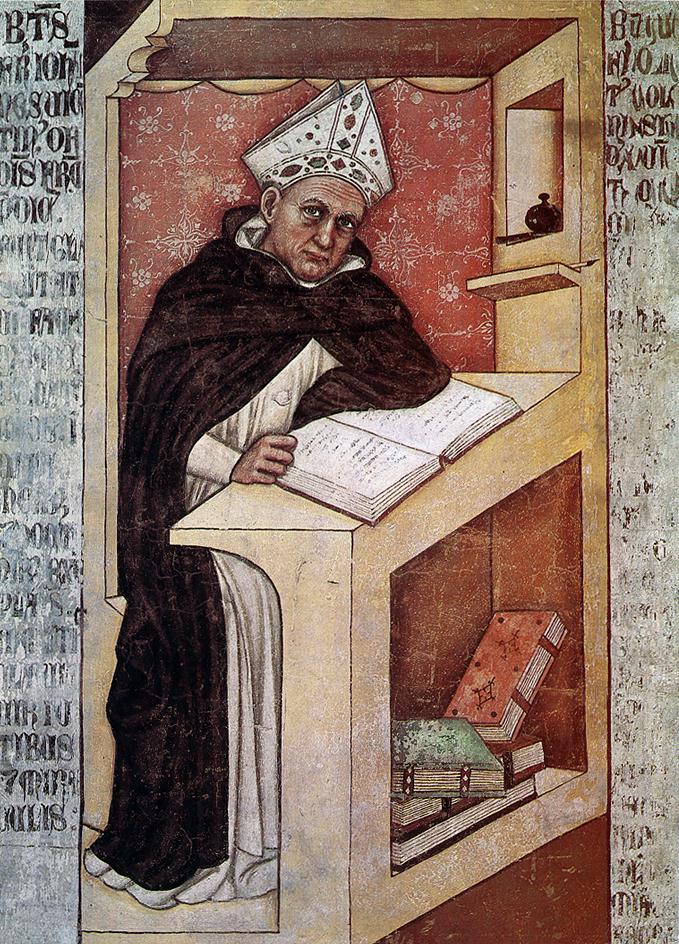 November 15th: Feast Day of St. Albert.
I've often wondered whether St. Albert was sad when his greatest student, St. Thomas Aquinas, died before him. Together, I think they capture both the true greatness and a kernel of greatness in the Catholic Middle Ages:
True Greatness: Thomas Aquinas' philosophy is fundamentally the work of an integrated whole, both in the man and a society that allowed such a man to flourish.
Kernel of Greatness: St. Albert's science heralded the coming of the modern age and its love of science. Despite modern science's immense and tragic shortcomings, its jaw-dropping accomplishments can't be denied. Its accomplishments are owed to a medieval culture that respected science, as evidenced in St. Albert.
---
Mental Floss just uploaded a video that debunks myths about the Middle Ages.
Much of it sucks: it starts with the canard that everyone in the Middle Ages thought the world was flat. It includes the Orient and indigenous cultures in America. The "Middle Ages" is a European historical reference point, but political correctness requires a reference to the rest of the world. It also celebrates Islam a bit.
But it has some redeeming characteristics. It acknowledges the Middle Ages' great learning, its establishment of universities, and its interest in the outside (non-European world).
Comments