My son turned me onto a musical movement that I'm not sure even has its own name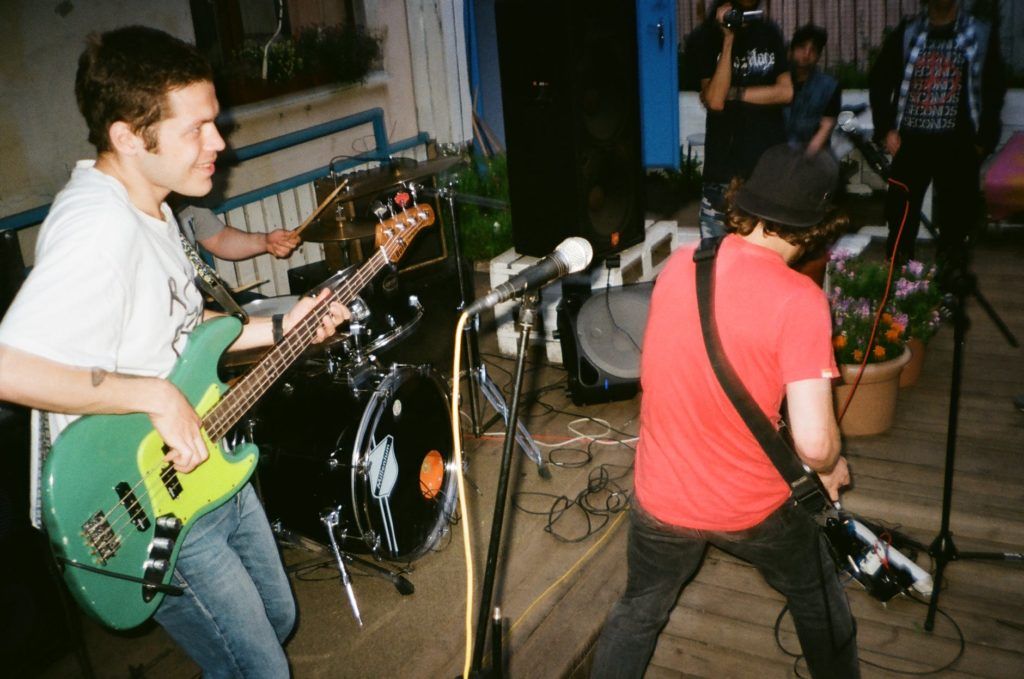 A music revival took place from about 2000 to 2015 that didn't even have a name.
Which is fitting, its eponymous grandfather wasn't given a name either, until after it had concluded.
In the 1960s, a rock genre came out of thousands of garages across America. They played Them's "Gloria" and simple chords with heavy beats.
From Dallas: Sam the Sham & the Pharoah's "Wooly Bully.
Union City, Indiana: The McCoy's "Hang on Sloopy.
Los Angeles: The Standell's "Dirty Water" (I never figured out why a LA band wrote a tribute to the city of Boston.)
Saginaw, Michigan: Question Mark and the Mysterians' "96 Tears" (poor lead singer Rudy Martinez changed his legal name to "Question Mark" in anticipation of more success, but none came).
Pittsburgh: Tommy James and the Shondell's "Hanky Panky."
All these groups and innumerable bands that sounded like them weren't given an identity until the early 1970s, when they were remembered as "garage rock bands." (If you want to see the definitive, if expansive, garage band playlist, see the 165-hour compilation "Underground Garage Nuggets" by The Vault on Spotify, which includes nine versions of "Gloria," including one in French.)
---
A similar thing happened earlier this century. I call it "neo-garage rock," but I don't think anyone else is. It's part of the "garage rock revival" in general, but that phrase includes a lot of other stuff, like a new punk movement.
Fortunately, my son turned me onto this genre a few years ago. I started playing it for one of my drinking friends (both of us are in our fifties and don't care for new music in general). He asked, "Where are you finding this stuff? It's great."
I then showed him my Spotify selections:
The Fratellis. Now, I'm told every Fratelli album is different and that their garage rock album is We Need Medicine. Every song on that album is good, but I especially recommend "Shotgun Shoes" and "She's Not Gone Yet But She's Leaving." Also recommended: "Chelsea Dagger" from their Costello Music album.
Eagles of Death Metal. Don't let their humorous name mislead you. It's not heavy metal at all. My favorites: "San Berdoo Sunburn" and "Stuck in the Metal" (a cover of Stealers' Wheels' "Stuck in the Middle with You"). (This is the band whose 2015 concert at the Bataclan Theater in Paris was attacked by terrorists, killing nearly 90 people . . . just thought you should know.)
The Detroit Cobras. I don't know much about this band, except they are from Detroit. I was slated to see them at a small venue in Detroit's Mexican Village last spring but then COVID hit. Recommended: "Hey Sa-Lo Ney" and "Cha Cha Twist."
J.D. McPherson. Neo-garage rock meets Oklahoma. Probably more "neo-rockabilly" than garage rock, but close enough. Not to be missed: "You Must Have Met Little Caroline."
The Black Keys. Alright, this is a huge band that can't be captured under a small umbrella like "neo-garage rock," but still. They have a garage rock feel, as illustrated by their cover of The Sonics' "Have Love Will Travel" (one of the best and most forgotten hits from the garage rock era, which got noticed again last year when it appeared on the Ford v Ferrari soundtrack.)
That should be enough to get you started. If you want more, feel free to leave a comment or email me (ericscheske@gmail.com).
Comments