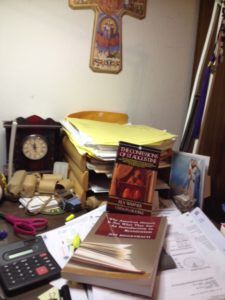 Director Osgood Perkins is set to begin production on a new horror movie called "Incident at Fort Bragg." The studio has announced that it's based on a real-life incident involving Catholic priest Malachi Martin and the time that the Army asked him to perform an exorcism on the base.
Martin was a famous guy back in the day, who used the popularity of "The Exorcist" to make himself the go-to expert on the subject for magazines and TV shows. The internet doesn't easily cough up any details about the Bragg incident and, so far, it's impossible to confirm the "based on a true story" angle here.
Oz Perkins, son of "Psycho" star Anthony Perkins, certainly has horror movie skills in his genes.
Rent someone's pool or backyard. Could you imagine how much you'd get for your bathroom, if you could just nail down the timing?! Talk about a prime price gouging opportunity.
Boatsetter is among a growing number of startups forging new rental marketplaces for luxuries like boats, extra bedrooms, or backyard space. Call it the sublet economy. Everything you own can become an source of extra income, and everything you want to rent can be leased from a friendly stranger.
I dislike dishonesty in all its forms, so I especially loathe Snopes.
Snopes Rates The Devil's Lies As 'Mostly True'.
Comments