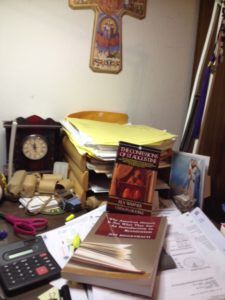 I'm not a big poker fan, but this story is pretty interesting.
How a Twitch-streamed no-limit hold'em player found himself at the heart of one of the most fascinating gambling controversies in years
Some people find such artificial intelligence troubling, but me? I have to admit: I enjoy it. I like being told by Big Brother Tech about other things I might enjoy. And I trust the algorithms more than I do, say, a TV commercial.
Spotify is doing everything it can to get you to listen to more music.
The company has created algorithms to govern everything from your personal best home screen to curated playlists like Discover Weekly, and continues to experiment with new ways to understand music, and why people listen to one song or genre over another.
While competitors like Apple Music, Amazon Prime Music, and Google Music rely on a mix of paid humans and community-created playlists, Spotify's main differentiating factor is the level of customization and expansion of music knowledge offered to customers.
Man, I really like James Grant, and a book like this would be fascinating. A perfect opportunity to learn history and economics in the form of an easy-to-read biography. But alas, I know I'll abandon it mid-chapter.
In his latest biography, Walter Bagehot: The Life and Times of the Greatest Victorian, Grant takes up the life of a man steeped in finance to show how it was precisely his appreciation of the deeply financial character of his society that enabled him to anatomize it with such discrimination and verve.
Nevertheless, Grant is critical not only of Bagehot's irresponsible financial prognostications–especially with regard to Overend Gurney & Co., the largest discount house in the City of London at the time, which suspended payments on May 10, 1866, or Black Friday–but also of his rather snobbish opposition to electoral reform.
A satire of one of the saddest criminal episodes of the year. The mind boggles at why she shot that man.
Forgiveness and hugs are among the 36 new entries recently added to a database of hateful gestures used by white supremacists and other far-right extremists.
According to the Anti-Defamation League, forgiveness became obviously racist after Brandt Jean forgave and embraced his brother's killer, ex-police officer Andrea Guyger, prompting millions of white people to say things like, "this is beautiful" and other racially charged slurs. "While we do not think Brandt intended to use the racist gesture, it is obvious now that this was white supremacy at work. The KKK is known for their forgiveness and long, warm hugs," said Mosen Hemlock of the ADL.
I hope God lets Dante design a special circle in Hell for these folks. Gratuitous petty cruelty. Among the sins that have no obvious and immediate victim, this must rank among the worst.
A quick scroll through the largest group's feeds reveals posts about everything from outrageous bridal party behaviour to tacky decorations, cringey photos (think the bride and groom's parents smooching at the altar) and "trash bag" grooms getting savaged for not looking the part. Think: "WTF is that suit though, urgh poor thing. She deserves better", "Did he take those pants from the Walking Dead?" and "EWWWWWWW". That's not even counting the constant stream of "grandma's shower curtain" and "inflatable tampon" wedding dress posts. Yes, ouch.
Comments