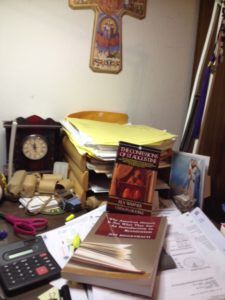 Gunderson survived what many might consider the worst job in professional sports: playing for the Washington Generals. He was the team captain and starting point guard for a team whose sole existence is to lose to the Harlem Globetrotters.
Well, maybe you can stop heading the ball? That's one thing I've never understood: How can a sport turn a blind eye to such a brazenly dangerous play, when the play itself isn't very important to the game?
Yet, we know that female athletes have endured repetitive blows to the head, too. Girls soccer players, in particular, have been found to be about as likely to suffer concussions as boys football players–and three times more likely than boys soccer players. But very little is known about what that means for the future, because researchers are hardly studying the long-term consequences of repetitive hits over time in women.
I would write more about the CIA, but the very nature of its role makes all writing and analysis based on speculation. When you get even the smallest glimpse, it's fascinating.
Decades later, however, spectacular revelations cast Olson's death in a completely new light. First, the CIA admitted that, shortly before he died, Olson's colleagues had lured him to a retreat and fed him LSD without his knowledge. Then it turned out that Olson had talked about leaving the CIA "" and told his wife that he had made "a terrible mistake". Slowly, a counter-narrative emerged: Olson was disturbed about his work and wanted to quit, leading his comrades to consider him a security risk. All of this led him to room 1018A.
Satire
A new, leftist-approved stand-up comic will simply come on stage and say, "Everything you believe is correct" over and over again for a full two hours, sources confirmed Tuesday.
Progressives demanded someone come up with a solution after they noticed many stand-up comics were saying things they did not agree with. This was a real problem, they said, because that means they have to think about their beliefs or even lighten up about them a little bit.
I didn't know this was "a thing," but it makes sense. There's something in me that finds the half-baked cliche responses repugnant. I often just opt for an awkward silence instead of saying anything at all.
Responding to negative emotions with glass-half-full thinking is known as toxic positivity (or dismissive positivity), a term that recently made the rounds online in an Instagram post by Miami-based psychotherapist Whitney Goodman.
When someone immediately responds to less-than-pleasant news with platitudes like "You'll get over it!" it can make you feel like your emotions aren't valid, or that by not moving on immediately, there's something wrong with you.
Think about it: If you're talking about a problem that doesn't have a clear-cut solution–say, fertility struggles, a health issue, a complicated family relationship–do you want someone to gloss over your experience with a phrase they could've pulled off an inspirational poster? Or do you want someone to listen to you and acknowledge that what you're going through is tough?
Comments