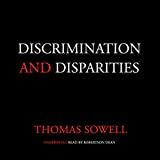 Look Homeward, America, Bill Kauffman. ISI Books, 2006.
Strong, deep, readable, desperate, fun. All those adjectives–even those that trip over one another–fit this book. It's such a good book, it made me want to quit writing. "If someone like Kauffman, with his erudition and talent, isn't a household name, what makes me think I can scratch together enough publishable words to cover my underwear budget?"
I'm not saying it's the best book ever, not even the best book of the past five years (that honor belongs to Al Gore's The Assault on Reason . . . snicker). Indeed, when I went back through it for this Highlighter piece, I almost put it back on the shelf: it simply doesn't have the drunken chimp-like markings of the other books I feature here.
Still, Kauffman's is a real message. Partially Quixotic, partially crucial . . . and there's considerable overlap between those parts. I don't know if the passages reproduced here will convey the deep current under Kauffman's light-skipping prose, but I hope they do. If not, click the link above and buy the book. You won't be disappointed. Kauffman's display of his prodigious vocabulary alone is worth the price.
Unique words found in Look Homeward, America:
mottle
pavid
bumptious
martinet
scarify
nonce
terrene
descant
manque
phiz
clochard
Comments