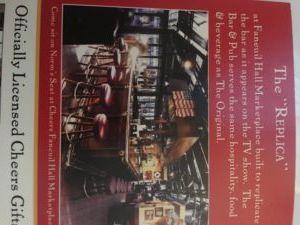 Marie saw this last week while was in Denver. She now has the distinction of being (surely) one of the few people who have seen Cheers from the inside and out. We saw the outside of Cheers last September while in Boston.
I loved that show. I remember one of the producers commenting that it was one of the very few sitcoms ever produced.
_______________________
This is very sad: A fire broke out at the Mount Gay Distilleries in Barbados yesterday, with the blaze burning 150,000 gallons of alcohol in a storage tank before being brought under control by the local fire services. Link.
_______________________
Speaking of rum, I tried a really good spiced rum Wednesday evening: A & G Reserve, by St. Julian Winery in Paw Paw, Michigan. It makes a great rum and Coke. Highly recommended.
________________________
Pepsi is suing, saying "Mountain Dew" is a trademark for pop and shouldn't be used for distilled liquor. I know one grandpa who would beg to differ:
Comments