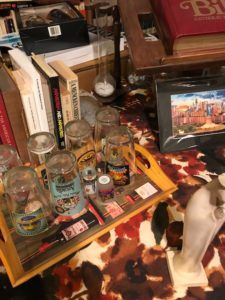 Theology on Tap, New Gardening Product, Tolkien
Max is going to grow seedlings to order this spring: You place your order with him; we'll grow it for delivery at the date you request. You then pay for it and transplant it. All non-GMO all the time; organic. For an extra dollar, he'll provide it in a biodegradable pot that you can put straight into the ground.
It seems like a good idea. We'll see if the idea takes off.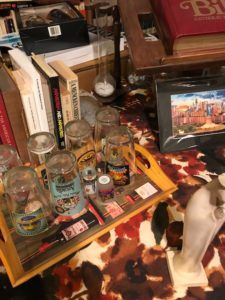 Theology on Tap. Topic: Gnosticism. It's been many years since I studied Gnosticism, but I was hip deep into it when studying Voegelin. I even bought and read Hans Jonas' The Gnostic Religion. Jonas was a friend of Voegelin's and, according to Voegelin, the definitive source on all things ancient Gnostic. It was fun to dive back into the topic in preparation for this lecture. Expect a scaled-down version of the lecture on the next podcast episode.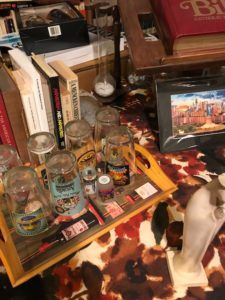 Tolkien nerds rejoice: A massive JRR collection is coming to the United States in a few days: Tolkien: Maker of Middle-earth will run at New York's Morgan Library and Museum from January 25th through May 12th. Unfortunately, it doesn't appear that it's going to "travel" the country, so unless you're in the Big Apple, you won't see it.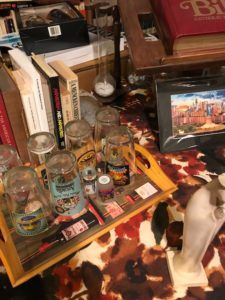 The same article, however, contained this disappointing nugget: "Amazon is set to expand on Tolkien's work with a new television series. The series will reportedly focus on young Aragorn, the heir to the throne of Gondor who goes into self-imposed exile with the Rangers of the North. Conflicting accounts have surfaced about about Jackson's involvement with the series." Dang it. I was really excited about the series and was hoping it was going to cover The Silmarillion. That's really disappointing. Even more disappointing: Tolkien didn't write much about "young Aragorn," so I'm guessing the series is going to permit a lot of artistic license. If they bring in Peter Jackson, we can count on Aragorn going through a transgender phase in which he excoriates Hobbits for trying to keep foreigners out of their idyllic Shire.
Comments