ENTER AMAZON HERE FOR CYBER MONDAY DEALS. THANKS!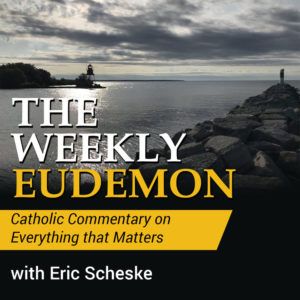 New podcast episode posted yesterday: Black Friday, Puritanizing Marijuana, Poustinia, Fools for Christ. I had to rush a bit, so it's not my favorite episode, but neither am I embarrassed.
Here are the Show Notes:
Black Friday and the Gorillas: Are Black Friday shoppers near descendants of the gorillas? Albert Jay Nock would seem to think so. A sense of superiority is an unsettling trait of many libertarians.
Puritanizing Marijuana: The marijuana industry is booming, but there is a conscious effort to imbue it with the Puritan work ethic and otherwise mainstream it. Thaddeus Russell wouldn't approve.
Lightning Segments: Eight Mile, a list of Great Men, other snippets.
Poustinia: My experience with the solitary Russian retreat.
Fools for Christ: A very unusual religious calling, but a compelling one in its own way.
Books Mentioned or Related to this Episode
Thaddeus Russell, A Renegade History of the United States
Robert M. Crunden, The Superfluous Men: Conservative Critics of American Culture, 1900-1945
Catherine Doherty, Poustinia
James Billington, Icon and Axe: An Interpretative History of Russian Culture
On top of my travel schedule crippling my podcast efforts, I started trying to learn video-editing. One of the software companies had a half-off Black Friday special that ended yesterday, so I bought the software and started working on it. Whew. It's a lot of work. I'll post my nascent effort later this week after it's finished.
Comments