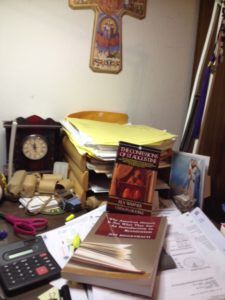 Miscellaneous Rambling
This will be my last "real" post until next week. I have to go to Las Vegas on business. Yes, it's real business. I'm going on behalf of a client and have a pretty full schedule. Oh sure, there will be down time and I have little doubt that I'll have ample opportunities to offer my tithe to the Gambling Gods, both downtown and on The Strip, but it is business. I plan on posting pics or Tweets or whatever throughout the week, technology permitting.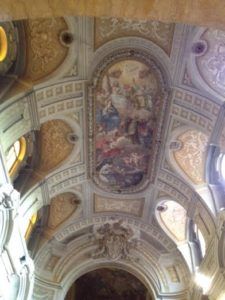 It's the first time as an adult that I've ever traveled on a plane without Marie. It feels kind of weird. Of course, to her it feels really weird. She's stuck in Michigan with snow on the ground, while I'm looking at sun and upper sixties.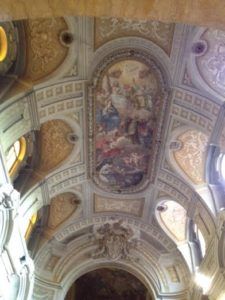 The new podcast episode is up: The Year 650, Thanksgiving, and the Playful Tao.
The show seems to be picking up critical steam. Reviews and ratings are showing up at iTunes. Traffic to the TWE website has doubled (it's still rather small compared with, say, TDE, but it is growing rapidly). The podcast itself is getting better, as I hone the technology and my unpolished delivery. Even my harshest critic says the podcast is hitting its stride.
So, if you would please help me push the podcast, that would be great: Give it a rating or a review on your Apple podcast app, like the Facebook page, and suggest the podcast to friends and family.
Show Notes for the Current Episode
650: So, if the Roman Empire didn't fall in 476, when did it? Nobody really knows, but it's probably safe to say that, by 650, Rome was gone and the Dark Ages had begun.
Thanksgiving: November has a lot to recommend it, but perhaps nothing as much as this: it's the month for giving thanks. With the attitude of giving thanks, comes many blessings.
Lightning Segments: Hot Scandinavian women, a king's life, who can you trust, and Oscar Levant.
The Tao: What is the Tao? I don't know. But you can start to find it if you start to play.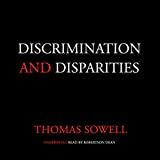 Books mentioned
Robin Daniels, The Virgin Eye
Winifred Gallagher, Rapt: Attention and the Focused Life
Chris Wickham, The Inheritance of Rome
Henri Pirenne, Mohammed and Charlemagne
James Schall, The Unseriousness of Human Affairs
Other references
Comments