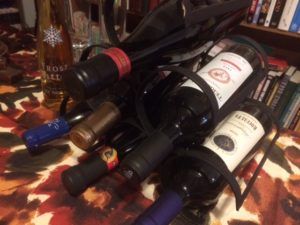 Brews You Can Use
I sat down with a bottle of wine and my miniature Big Carl glass last night to start this post. It'd been awhile since I drank wine. It went down smoothly.
I have a small headache this morning, but nothing bad. I felt good enough to celebrate the first snow of the year by waking up my kids with a snowball. It's a tradition that dates back to the 1950s in my family. My dad loved to wake us up with snow in the bed on the first snow of the year. When I was in college, years after the tradition had passed, I happened to be home when the first snow hit. My dad was sitting at the kitchen table, reading the newspaper. I casually walked outside, got a snowball, and came in and whacked him right in the chest. It was pretty funny.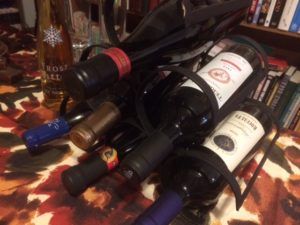 Kind of interesting: 250-Gallon Gin and Tonic Sets A New Guinness World's Record.
The world's largest G&T was mixed in Las Vegas on Nov. 5 in a 300-gallon glass, required more than 400 bottles of gin, 165 gallons of tonic water and approximately 5.5 gallons of lime juice.
The party took place at the Palms Casino Resort. I'm not acquainted with it, but it appears to be about a half mile west of the Strip. I might go check out while I'm out there later this month. I wonder if they'll have any left.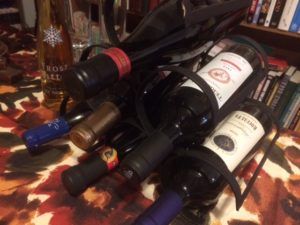 If you like using Amazon's Alexa and you like drinking news, you might want to check out two Modern Drunkard Magazine skills:
I hope to have The Weekly Eudemon available soon on Alexa. I'll keep you posted.
Comments