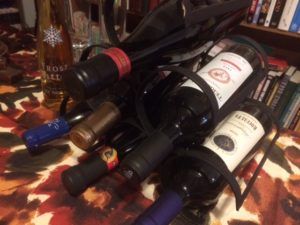 Brews You Can Use
Unwind. Brutal week at the office. It promised to be a light week, but that promise was broken by Tuesday afternoon. After I rolled into my house at 11:00 on Wednesday night, I decided to work half days on Thursday and Friday. I crashed for two hours Thursday afternoon, worked on woodchipping the produce site for 2.5 hours, and then sat back with a gin and tonic to compose this post.
It's an English G&T: Britvic tonic water (the best tonic I've ever tasted, courtesy of daughter Abbie, who ordered me a case from England) and Tanqueray.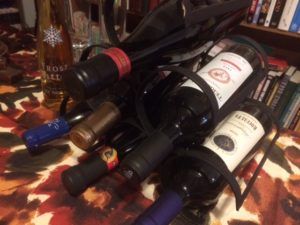 From Morning Brew, a daily news email: "Scientists are pulling out all the stops to try to get people to care about climate change. In a recent study in the journal Nature Plants, an international group of researchers concluded that extreme weather events could cause barley yields to fall 3% to 17% (depending on the severity) through 2099. And you know what that means? Beer prices could double on average."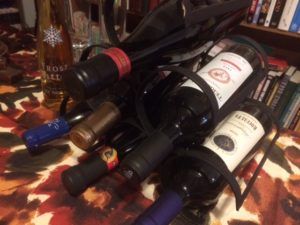 Well that's just dang cruel: Sheriff bans alcohol sales after Hurricane Michael. 'People need to not focus on drinking.' In this week's podcast, I draw a distinction between escapist drinking and embracive drinking, condemning the former and lauding the latter. But hey, sometimes, a guy needs to escape, and Hurricane Michael seems as good of an excuse as any to get drunk.
Comments