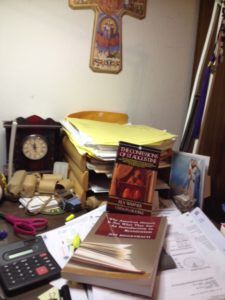 Miscellaneous Rambling
The new podcast is up. You can access it at The Weekly Eudemon podcast page: Zen, the "Fall" of Rome, Small Talk, Drinking with Commies, More. If you have an iTunes account, please subscribe to it and leave a favorable review. Remember: Subscribe to The Weekly Eudemon (not "TWE," which is the old feed that will be discontinued soon).
I think my discussion about the fall of the Roman Empire could've been 90 seconds shorter, but otherwise, I'm happy with the way the episode came out.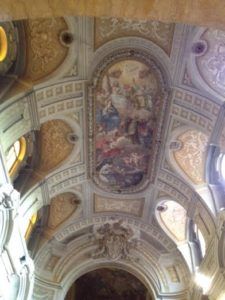 About ten years ago, I sat down during vacation and cranked out a collection of mini-essays regarding books I had greatly enjoyed. I never did anything with the essays, but I had developed a solid, if small, core of work: 16 essays. I decided to post them all to the new Eudemon Podcast page. If you care to check them out, click here.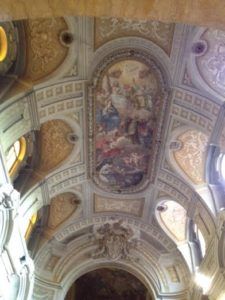 I found this article a little disturbing: Why The Mega Millions Jackpot Is Nothing But Another Tax On America's Poor. Excerpts:
American adults spent an average of $251 on lottery tickets last year. With a return of 53 cents on the dollar, this means the average person threw away $118 on unsuccessful lotto tickets.
More than 5% of lottery winners declare bankruptcy within 5 years of taking home the jackpot. Despite their drawbacks, though, lotteries are no doubt here for the long haul "" in states that have lotteries, an average of 11% of their total revenues come from lottery ticket sales, and the number is even as high as 36% in 2 states (West Virginia and Michigan).
It's difficult to pinpoint exactly who is investing so much money in a product that provides poor returns, but numerous studies show that lower-income people spend a much greater proportion of their earnings on lotteries than do wealthier people. One figure suggests that households making less than $13,000 a year spend a full 9 percent of their income on lotteries. This of course makes no sense "" poor people should be the least willing to waste their hard-earned cash on games with such terrible odds of winning.
Now, I'm a long-time opponent of any sort of Prohibitionism that grounds itself on the principle that the poor are too stupid to take care of themselves. (1) I don't believe it, and (2) It's demeaning to the poor. To use a current phrase, it "deprives the poor of their agency."
But: There are now plenty of places to gamble in the United States (30 states now have casinos), and most casinos offer far better odds than 53-freakin'-percent: The payback percentage in most casino machines is in the 90- to 97-percent range.
So why do states advertise their lotteries so heavily? I think we all know the answer to that. The mere fact that we all know the answer and don't find it disturbing, is itself a bit disturbing.
Comments