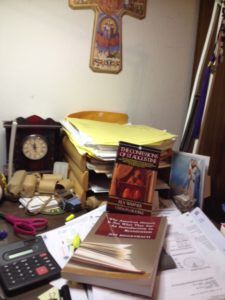 Miscellaneous Rambling
Welcome to Columbus Day. Thanksgiving Day in Canada. Also the anniversary of the Fourth Ecumenical Council at Chalcedon, which was convened on this day in 451. I believe this was the nastiest of the councils, with monks rioting in the street in support of their respective sides. Think "Antifa v. Alt-Right," but with a measure of intelligence. The unpleasantness spilled over into the post-Chalcedon Church, resulting in poor treatment of Christians who continued to adhere to the Monophysite heresy, which made those populations more receptive to Islam when it arrived 170 years later.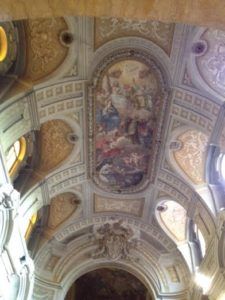 Things are going well at The Weekly Eudemon podcast. I am re-working the introduction this week, but otherwise, what you hear now is the product moving forward. If you like it, please rate it or leave a review on iTunes, follow it on Spotify, or like it on your favorite podcast platform. If you don't mind posting it to your Facebook, Twitter, and/or Instagram pages, that would be greatly appreciated as well.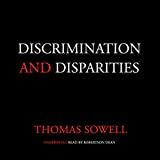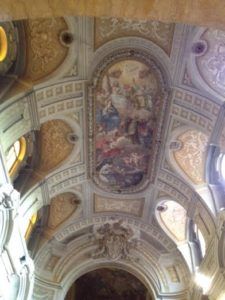 I like to think my knowledge about movie history is slightly above average. I base this mostly on the fact that I've read two books about Hollywood, one specifically about its history, and I've enjoyed many essays by Daniel Fuchs.
But, somewhat embarrassingly, I didn't know that the Streisand A Star is Born (1976) was a remake. From Wikipedia:
A Star Is Born is a 1937 American Technicolor romantic drama film produced by David O. Selznick, directed by William A. Wellman from a script by Wellman, Robert Carson, Dorothy Parker, and Alan Campbell, and starring Janet Gaynor (in her only Technicolor film) as an aspiring Hollywood actress, and Fredric March (in his Technicolor debut) as a fading movie star who helps launch her career. The supporting cast features Adolphe Menjou, May Robson, Andy Devine, Lionel Stander, and Owen Moore.
It has been remade three times: in 1954 (starring Judy Garland and James Mason), in 1976 (starring Barbra Streisand and Kris Kristofferson), and in 2018 (starring Lady Gaga and Bradley Cooper).
I realized my ignorance while reading this somewhat scathing review of the current version by Rex Reed:
I must also add that the fawning critical slobber being dumped on this film, while not exactly misguided, is still very much out of synch with reality. One moron in Chicago even calls it "the greatest Star is Born of all time," which is not only ridiculous but a bald-faced lie. . . .
The high-voltage ghost of Judy Garland haunts every frame and illuminates every shadow in the film, and Lady Gaga seems to know it. In an early scene, she is walking down a dark alley to the street. Out of nowhere, she starts singing a set of lyrics her fan base ignores, considering the scene superfluous and baffling. What they don't realize is that she's singing the verse to Judy Garland's most durable theme song, a little ditty called "Over the Rainbow."
Comments