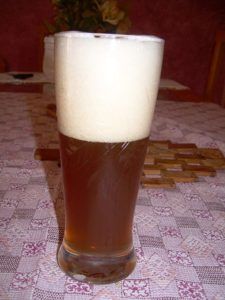 BYCU
Light blogging this holiday weekend, but you don't need any drinking material from me. Modern Drunkard Magazine has you covered: The Subtle Art of Beer Snobbery. Excerpt:
The Beer Fuehrer
This curmudgeonly gentlemen will declare he would rather guzzle urine than drink what he considers "bad beer." And by bad he means any beer that comes in a can, has commercials on television, or has been heard of by more than fifty people. He can only pity the poor fools who sit in bars drinking the swill disgorged by the vast corporate vats, when they could be drinking swill produced in much smaller ones.
The Hops Head
The power-crazed Dr. Frankenstein of beer snobs, this wretched soul has descended so deeply into the pit of snobbery he has convinced himself that the vile liquid (he will call it something akin to Super Duper Black Cherry Berry Power Porter) he concocted in his basement is not only non-poisonious, but superior to the stuff it took monks 50 generations to perfect.
Comments