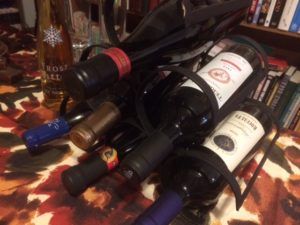 Brews You Can Use
It's hard to write about drinking when I'm on a self-imposed alcohol ban that would make a Baptist proud. Until I get over this dehydration, I can't drink. One drink pretty much puts me on my back with exhaustion and dehydration, so I'm going teetotaler until further notice.
All Gatorade, no gin. Oh well. At least I like Gatorade.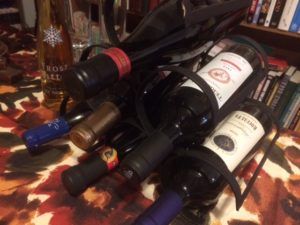 Interesting segment from the Wikipedia entry on teetotalism:
A number of Christian denominations also forbid the consumption of alcohol, including the Amish, Seventh-day Adventists, Mennonites (both Old Order and Conservative), Church of the Brethren members, and Christian Scientists. Many Christian groups, such as Methodists, Mormons, and Quakers, are often associated with teetotalism due to their traditionally strong support for temperance movements and prohibition. However, tenets forbidding the consumption of alcohol are variably practiced. For example, Church of the Nazarene, an offshoot of Methodism does teach abstinence from alcohol.[8] In many Christian denominations, abstinence is not a religious requirement, but the tradition is strong enough to make ritual and recreational alcohol consumption a controversial issue among members. Members of the Salvation Army make a promise on joining the movement to observe lifelong abstinence from alcohol. The Catholic Church, Orthodox churches, and Anglicanism all require wine in their central religious rite of the eucharist, and while many Protestant churches often allow grape juice or alcohol-free wine in their communion services, only a few Protestants require a non-alcoholic beverage as official policy. (See Christianity and alcohol.)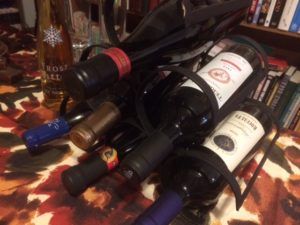 Perhaps the most thorough article on drinking of the summer comes from WaPo: Inside country music's complex – and increasingly lucrative – love affair with alcohol. Excerpt: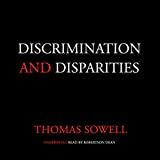 [I]f there's one star who sums up authentic country music, it's Hank Williams, the legendary singer who inspired generations of artists by writing hits such as "I'm So Lonesome I Could Cry," "I Saw the Light" and the classic drinking song "There's a Tear in My Beer."
In 1953, Williams died of a heart attack at age 29 after years of alcohol and prescription drug abuse, and his influence lived on in more ways than just as an artist. Bobby Bare, who launched his country career in the 1960s with "Detroit City" and released a song this year called "I Drink," about the effects of alcoholism, remembers that trying to trace Williams's path was a popular tactic in Nashville.
"Everybody I know wanted to be like Hank Williams. And everyone I know bought into the drinking," Bare said. "You figure if Hank did it, it must be okay."
The late Waylon Jennings, who long struggled with drug addiction, called it the "Hank Williams syndrome."
Comments