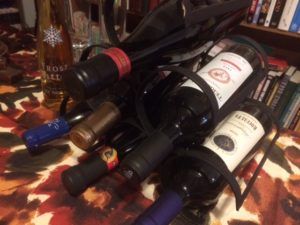 Brews You Can Use
This is one of the coolest drinking stories I've seen this year: Scientists are breaking down the chemistry composition of premium wines then adding the chemicals in the proper proportions to surplus wine they buy in bulk, creating a replica of the premium wine . . . at a fraction of the cost. Link.
Is it any good? Apparently. Leading wine-tasting experts can't discern the difference. . . or at least not much of one.
The brand is "Replica." It can be found in 49 states. It's been very well received, but the company isn't profitable yet due to the huge start-up costs.
I'm inclined to buy some, especially if they replicate some of the fine Italian red wine that I got hooked on while visiting Rome.