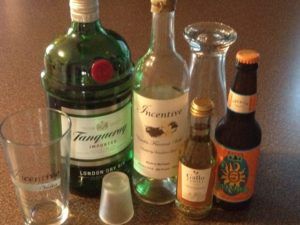 BYCU
This is the best booze story of the week: Austrian man jailed up for glorifying Nazism after cops found "joke" Hitler-branded wine in his home.
The man apparently thought some pro-Hitler bottles of wine were amusing, so he bought them. The Austrian state found it so hilarious, he's doing six months in jail.
The idea of "Hitler Wine" reminds me of the 4chan joke. Mountain Dew hosted a contest to name their new flavor of Mountain Dew, saying they would give the new flavor whatever name got the most votes. 4chan voters descended on the site and voted "Hitler Did Nothing Wrong" to the top.
Mountain Dew didn't honor the contest results.