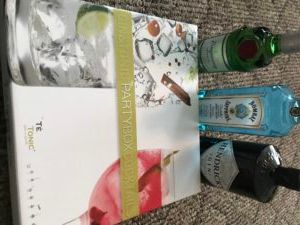 "Never drink when you are wretched without it, or you will be like the grey-faced gin-drinker in the slum." GKC
I only drink when I'm not wretched without it, so I hope that takes me out of the grey-faced slum, but man, I've been drinking a lot of gin lately.
Actually, that's not true. I self-detoxed after Nashville, going an entire seven days without a drop, but when I drink, it's always gin. I keep telling myself, "I'm going to drink that bottle of red wine," or "I'm going to get back into the swing of beer," but when it's time to plop down and unwind, I reach for the grey-faced's drink of choice.
But as pointed out earlier, I'm not alone: gin is undergoing an explosion in popularity, which Forbes explored a few days ago in this article about seasonal gins:
The last several decades have seen an enormous amount of innovation in the production of gin. The range of botanicals used to flavor gin has expanded enormously, creating a range of alternative aromas and flavors. The use of seasonal botanicals, plants that are only available for part of the year, has spawned a new subcategory of traditional gins: seasonal gins.
The gin revolution has also been spurred by the tremendous increase in new artisan distillers. There are now over 500 craft distillers in the United States and over 200 in Great Britain.
I'm afraid that's it for today. I put in a grueling 4.5 hour stint in the fields yesterday afternoon, which left me exhausted. I did, however, seed my first full-sized spring beds: spinach, tatsoi, radishes, turnips, pac choi, claytonia, cress, arugula, mache, and green wave mustard.