It's the holiday season. As always, I request your patronage this holiday season by accessing Amazon through the banner in the upper righthand corner.
But I've decided that, this year, I'll meet you halfway. I will make gift suggestions as part of my Miscellaneous Rambling posts. These are items that I have personally used and that I can in good faith recommend. They, in other words, come with the TDE Stamp of Approval. If you buy it for your loved one, you won't be disappointed.
And if you access Amazon through the image I provide, I won't be, either.
Today's item: The Giant Destroyer.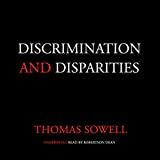 Great stocking-stuffer for the guy who has gophers. You need to be sure to plug the gopher's different holes first, but once you do, this will snuff him out. It took me three tries last summer, but at only $2 per tube, I didn't much mind. Fun for the whole family!
Comments