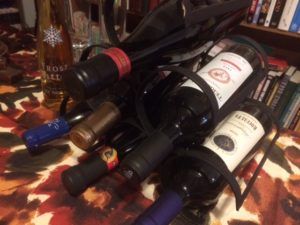 Brews You Can Use
Interesting article that claims global warming is creating new wine regions. The best part: It lists the three regions that have the most promise, and Michigan is on it (with England and Tasmania):
Like Montana, the state of Michigan already produces wine on a small scale. And it's scaling up as the climate warms. The state's wine production has been steadily growing, according to Michigan Grape and Wine Industry Council. The number of wineries has gone from 16 to 130 in the last 10 years.
I try one or two Michigan wines every year and I still haven't found one I'm terribly fond of. I'm kinda loyal to my state, however, so I'll keep trying 'em (and trying and trying and trying . . . it's tough work, but someone has to do it).