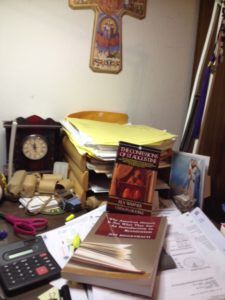 Miscellaneous Rambling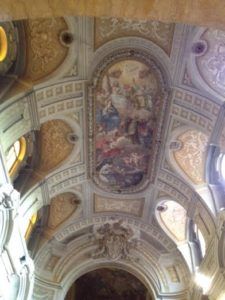 Coming in 2018: The Little Flower Company . . . by Therese Scheske. Catholics and experts in late 19th century French spirituality will appreciate the name. It's Tess' business, and father is greatly looking forward to it.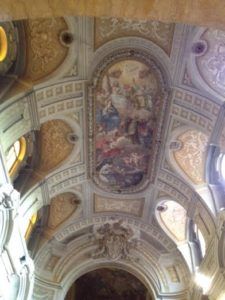 I should've announced the new company on Sunday, October 1st, but St. Francis' feast day isn't a bad consolation price.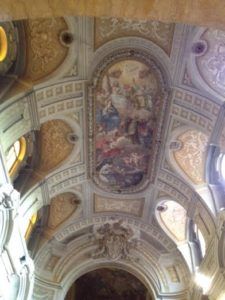 As I point out almost every year, October is a great saint's month: Saints Therese, Francis, Bruno, Thomas the Apostle, Teresa Avila, Ignatius of Antioch (he who, legend says, was the child Jesus took on his lap while preaching about children), Luke the Evangelist, James the Apostle, Simon the Apostle, Jude the Apostle. Kicker: the Guardian Angels, plus the Eastern Churches recognize Dionysius the Areopagite this month. All in all, a great month of remembrances.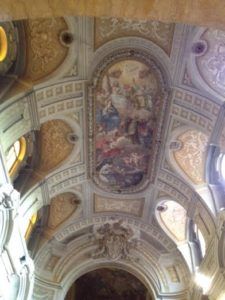 My two parishes each had a pile of the October 2017 issue of "Give Us this Day," which feature Fr. James Martin. I expressed my concern to the administrator, who assured me these were freebies distributed by a church in Ohio who said they were given a ton of extras and needed to get rid of them, and there are no plans to subscribe. I saw Fr. Martin had an essay in the issue on the rosary. To my discredit, I didn't read it. I didn't think I could stomach his thoughts on the second luminous mystery ("How many times have we failed to recognize the Cana wedding urge in our gay brothers . . .").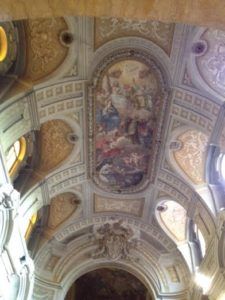 I'm working my way through this "bible" of flower farmers: The Flower Farmer: An Organic Grower's Guide to Raising and Selling Cut Flowers. I have a lot of reading to do, but so far, I'm greatly impressed with the sheer girth of information it provides and its presentation. Very easy to follow.
Comments