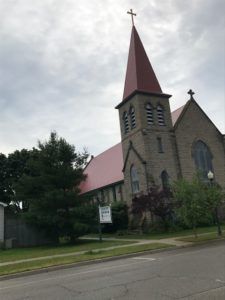 Well, I felt the lecture could've gone a lot better, but that's probably just my arrogance expecting more out of me than my talent allows. No one killed himself to get out of listening to more, almost everyone came back after the break for Q&A, and people said nice things about it. I'll take it.
The Youtube video should be ready this weekend. Marie assures me it's worth posting. We'll see.
I'm still waiting for more lecture requests, but based on feedback from last night, it looks like the October lecture will be on the Reformation, with a focus on the different Protestant branches that sprung from it. After a bit of research, I think Reformations: The Early Modern World, is probably the best contemporary account, though I'm not terribly confident I'll have time to read the entire 900 pages before October 18th.