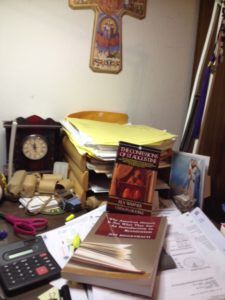 Miscellaneous Rambling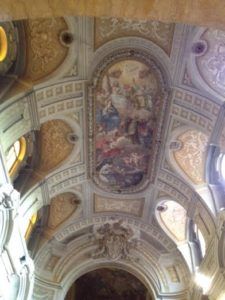 Correction: Providence College is not Jesuit. It's Dominican. I guess I just assumed it venerated the black pope: it has a good basketball team and it's Leftist. My apologies.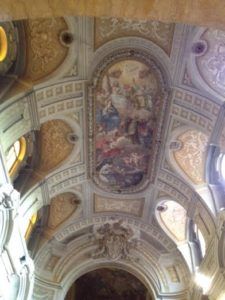 Speaking of Dominicans, I guess they're fond of this joke: The Dominicans were established to fight the Albigensians. The Jesuits were formed to fight the Protestants. How many Albigensians do you see around anymore?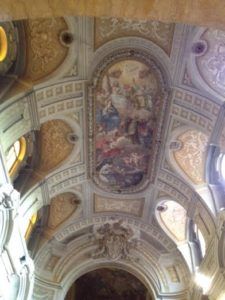 I heard that on The Eric Metaxas Show. If you're not listening to his podcast, you're missing out. It's one of the most joyful and enjoyable podcasts out there.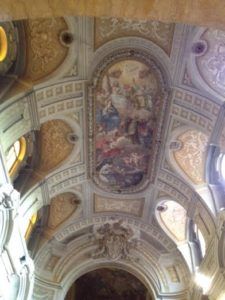 If I have troubles falling back to sleep after waking up in the middle of the night, I stream EWTN Radio Classics. Last night, it was playing a speech by Fr. Larry Richard. Fr. Larry is great. He's not really my cup of tea, but I agree with almost everything he says. But last night, I think I heard him say that, if one of his parishioners does the Judas Shuffle (leaves Mass after receiving communion but before the final blessing), he tells them not to come back. Did I hear that right? I'm concerned I may have dreamt it, but doggone it, I think that's what he said. If so, I believe Fr. Larry is over-stepping quite a ways. I've talked with a few good priests who definitely condemned the Judas Shuffle, but firmly maintained that it doesn't negate the shuffler's attendance. I also wonder what Fr. Larry would say about the person who shuffles after a weekday Mass? What about the person who shuffles because a rogue liturgist starts (yet another) vapid video before the final blessing, thereby artificially extending the Mass outside the rubrics? Can a person never leave the maniacal clutches of a power-hungry liturgist who tries to force the congregation to watch a 14-hour I'm Okay, You're Okay video, without risking a straight ticket to hell?