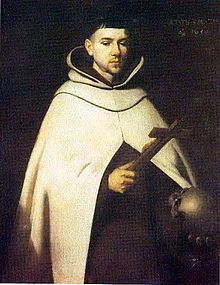 I gotta read more St. John of the Cross.
Marie grabbed Carmelite Studies: John of the Cross for $1.00 at that garage sale. I picked it up random yesterday evening, opened to page 50, and read this: "But this 'Little Seneca, as St. Teresa used to refer to him . . .".
St. John of the Cross--->Little Seneca. I've long been fascinated by the parallels between Christianity and Stoicism. To hear John referred to as "Little Seneca"? By no less a light than St. Theresa? Highly intriguing.
Comments