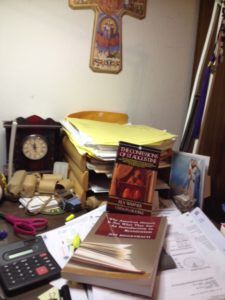 Miscellaneous Rambling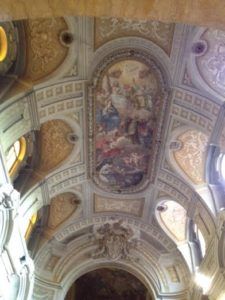 Found at a garage sale for $2: The Psychology of the Saints by Henri Joli. Not found: Any meaningful information about the book. I'm guessing it's a classic, but there's a dearth of web discussion out there. If you know anything about it, please email me or leave a comment below.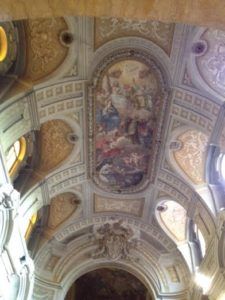 Al Kresta interviewed Marcus Grodi last Friday to discuss Grodi's new book, Life from Our Land: The Search for a Simpler Life in a Complex World. It was a nice interview and I'm tempted to buy the book, but I'm holding off for reasons I've explained earlier (I'm way behind in my reading as it is). How many people desire a simpler life? I look around me, and it seems like no one does. Then I look closer, and I see many examples: The young mother and school teacher who doesn't have a cell phone, my son's football coach who completely unplugs from technology for a few weeks every year, the multi-millionaire investment guru who refuses to get a cell phone, my consistent conclusion that, if it weren't for my family, I'd unplug entirely and live with a little milk and bread and my garden. And then books like Grodi's . . . sentiments seen in Rod Dreher's writings . . . the ongoing admiration for Wendell Berry.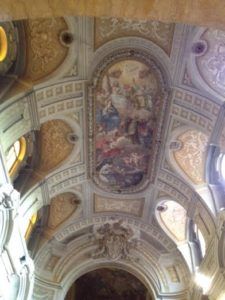 It's like, everyone knows it's a bad thing--or a thing loaded with something bad that can't be identified--but very few actually get away . . . though it's wholly voluntary. It's a very bizarre situation, when you think about it.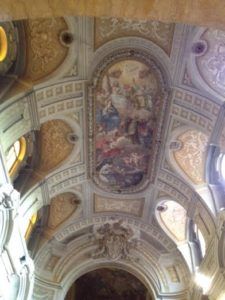 Netflix added Cheers! to its offerings. I loved that show. And I love that daughter Meg is enjoying it. But it hurts to think Cheers! is as far removed from her as I Love Lucy was removed from me.
Comments