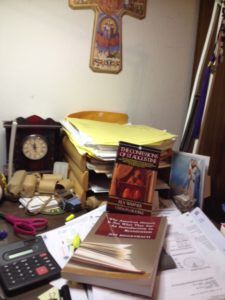 Miscellaneous Rambling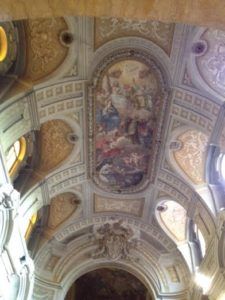 I've begun listening to Al Kresta a lot. I catch him when I can on my car, but I spend very little time commuting (during these warm months, I ride my bike more often than not). He has a nice demeanor and features interesting guests. Last week, he introduced listeners to The Miracle Hunter." I've downloaded a few episodes but haven't listened to them yet. Based on Kresta's interview with Mr. Miracle Hunter Michael O'Neill, it sounds promising.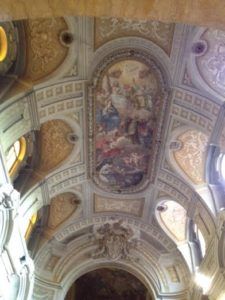 Taki points out the grim truth: Europe is finished. "5 million Muslims in France, the 4 million in Britain, and the by-now 5 million in Germany . . . not only have criminals like Angela Merkel and Jean-Claude Juncker and the rest of the gangsters who rule us ruined the old continent forever, they have also made it impossible for any country to reverse the rot and repatriate the fifth columnists. There are simply too many millions of prospective jihadists among us for any European state to take action against them. . . . Europe is finished, but that doesn't mean that great countries like Poland and Hungary will go down without a fight. Already these two nations, along with the Czechs and Slovaks, have not suffered from terrorism, and for one reason only: no halal diners, no Islamic cafés, no safe houses, no no-go areas inhabited only by Muslims, no networks of Saudi-financed mosques, schools, and cultural centers. Hence no terrorism in Warsaw or Bratislava or Budapest. . . . Australia has handled its immigration problems well, but not nearly as well as Japan, the country that has absolutely not a scintilla of terrorism as it is verboten for Muslims to live there."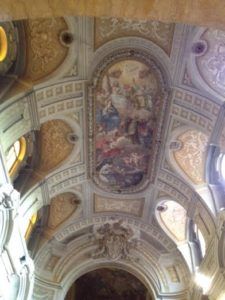 That Taki column is packed with common sense: Europe is screwed with its millions of Muslims. Those places that don't admit Muslims: they're not screwed. It's so simple. There's something downright diabolical disingenuous in leaders who refuse to recognize it. I don't know if they're driving blind by their multicultural ideology or they're intentionally trying to perpetrate evil. And maybe it's a combination: Due to their multicultural ideology, they believe the West is evil and if it's destroyed, they're doing good. No one, pointed out Aquinas, pursues evil for its own sake.