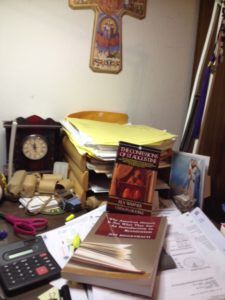 More Miscellaneous Rambling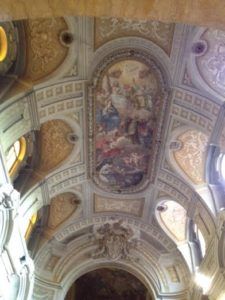 I wear a pedometer. On Saturday, I gardened almost the entire day, taking brief walking breaks. By 6:00 (start of evening Mass), I had logged in 18,000 steps. I'm hoping the constant activity, punctuated with days of outright exercise, will allow me to shed some weight. In Vegas, I ate and drank like a starved pig but still lost a little bit of weight . . . probably because I was walking over 25,000 steps a day on average. Thing is, even if I do take off the weight, it looks like I have to hang tough for a year: "Study on twenty obese individuals, shows that if an overweight person is able to maintain an initial weight loss "" in this case for a year "" the body will eventually 'accept' this new weight and thus not fight against it, as is otherwise normally the case when you are in a calorie-deficit state."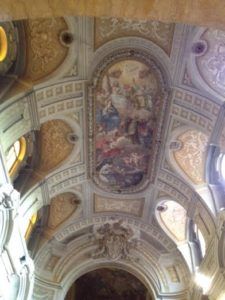 As I've been forced to take a greater interest in my health, I've grown frustrated by the inconsistent advice: eat fat/don't eat fat; more grains, fewer grains; gmo/non-gmo; eat a bunch of small meals/fast; eat fruits and vegetables/don't eat any carbohydrates. I realize some of the advice (especially the idiotic advice not to eat vegetables) comes from fad diets, but still, it's a bit maddening. But there's one thing every doctor, dietician, chiropractor, physical therapist, health expert, and snake oil salesman agrees on: Lose as much weight as possible. This side of mental disorder and Auschwitz, it's impossible to be too thin.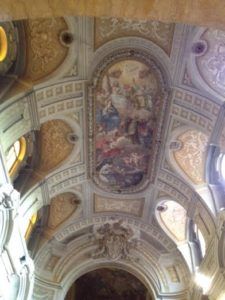 I listen to a lot of podcasts, lectures, and books on tape while I garden. As I've mentioned previously, the mix of gardening and listening to educational materials strikes me as the ultimate form of multi-tasking: getting outside, getting exercise, growing fresh food, working the earth . . . learning about the fall of pagan Rome and the rise of early Christianity or hearing Mitch Pacwa explain elements of the faith or listening to Tom Woods ask awkward questions about contemporary events. One of my new favorite podcasts: Light of the East. I learned last weekend from this podcast that the eastern churches commemorate at least one saint every day of the year. Not so the Roman Catholic Church. Now, by "eastern churches," I assume the host means "Greek Orthodox," since the eastern rite churches in communion with Rome (which this podcaster is) would presumably have the same saints as the RCC, but I guess I'm not entirely clear on that point.