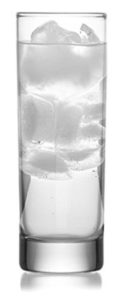 My gift to you: The Holiday Tom.
It's my own concoction, though I know with virtual 100% certainty that it's been made many, many times. It's not very complicated and it's basically the Tom Collins made with vodka.
Here goes: 1/2 shot of freshly-squeezed lime and lemon, one shot of simple syrup, three shots of vodka: shake. Pour over a tall glass filled with ice. Top off with soda water (a shot or two), splash with a little grenadine.
A friend and long-time vodka drinker came over to watch some of the Lions game last week. I made him one of these and he was taken back: "That's fantastic. Wow. What a good drink." Now, my friend is a rather gracious fellow, but we're good enough friends that he's more likely to greet me with, "Hey, faggot," rather than compliment one of my drink concoctions.
Anyway, the Holiday Tom with its red color lends a festive air to your hand. The heavy dose of vodka lends a festive air to your head. Caution: it goes down fast and smooth. I would polish off one every 10-15 minutes if I didn't consciously restrain myself.
BTW: If you want to pursue the Holiday Tom for party gatherings, get a hand juicer. You'll need to juice a lot of limes and lemons. I got a hand juicer from Amazon, and it works great.