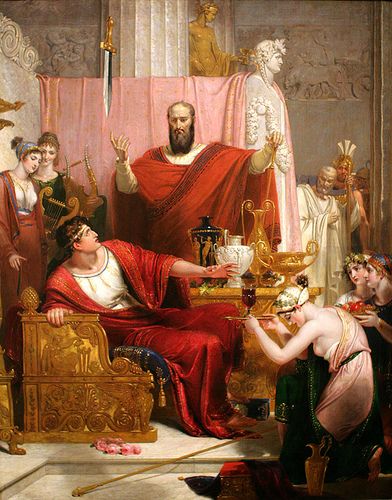 Sword of Damocles?
"Amherst [Securities] estimates this massive overhang at seven million units. That's the equivalent of 135% of a full year's existing-home sales and chillingly greater than the 1.27 million units that made up the overhang in early 2005, when the housing bubble had just begun its dizzying and more than a little lunatic ascent.
"Put another way, of the 56 million units that the Mortgage Bankers Association says make up the mortgage universe, Amherst gauges 6.94 million units are in what it dubs the 'delinquency pipeline' eventually headed for liquidation. And it reckons that another 300,000 mortgages replenish that unwelcome flow every month.
"Essentially, then, this shadow inventory represents a massive furtive supply of future foreclosure." Link.
Business Tax Credits?
Managing the economy simply doesn't work, and Michigan is leading the way in incompetency. A tax specialist describes Michigan's woes under its Democratic governor's tax credit gimmicks (who, significantly, boasts that she and Obama think alike on these issues):
For the past 14 years, Lansing politicians have offered $3.3 billion in tax credits through the Michigan Economic Development Corporation and spent another $1.6 billion in outlays to create and retain jobs. The subsidies have ranged from tax breaks for Hollywood, to money for new industrial plants, to millions for TV ads starring Jeff Daniels and Tim Allen talking about business and tourism in the state.
It's one of the largest experiments in smokestack chasing in American history, but one thing it hasn't done is create jobs. An exhaustive new 100-page study by the Mackinac Center for Public Policy, a Michigan think tank, has reviewed where all the money has gone and what came of it. The study finds that for every 100 jobs that were promised with these tax credits over 14 years, only 29 arrived. Dare we call this cash for clunkers?
That's enough to give you a flavor for Michigan's problems, but I can't resist quoting this funny part of the article:
An even bigger flop might be the Michigan Film Office. The program provides movie producers a 42% tax credit for rolling the cameras in Michigan. But because the credits are "refundable," they are mostly cash subsidies to the film industry to make movies. The Michigan Senate Fiscal Agency recently found that "if a film production company spent $10.0 million in Michigan, the State will gain less than $700,000 in income and sales tax revenues but will pay out about $4 million to the production company." So in a state with the highest unemployment rate in the nation at 15%, taxpayers last year gave out $48 million in subsidies to Hollywood millionaires.
Did I say this is funny? I should've said, "This would be funny, if I weren't living here."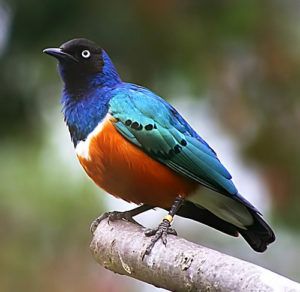 Twitter
His government legalized same-sex marriage, with adoption rights, then it passed the Gender Identity Law that gives transsexual persons the right to have their identity legally recognized, without demanding mandatory genital surgery or irreversible sterility (in other words, just pick what you wanna be). And now the world has seen that Spain's José Luis Rodríguez Zapatero's teenage daughters are goths, which was apparently a Zapatero family secret. Are we supposed to be surprised? We should just be happy that the daughters aren't lovers.
Should I be happy? My eldest son, Alex, landed the role of The Nerd in his high school's Fall play, The Nerd.
I'm following this business writer now: Randall Forsyth. He's been putting out some great stuff. The most-recent: Clunker Cash: No Boost for Consumers. Excerpt:
"The most notable effect from the cash for clunkers program was to distort the path of consumer spending in the third and fourth quarters," the Citi economists add. "As a result of the surge in vehicle sales in August, real consumption is likely to have grown at a 2% annual rte in the third quarter, which would be the biggest gain in 2 ½ years.
"Half of that growth was due to the rise in motor vehicle sales. Now that the program is over, we estimate that vehicle sales plummeted back toward the 9 million unit range in September and will remain low through autumn. As a result, we expect real consumer spending to fall back noticeably in the fourth quarter." the Citi economists write. Neither gives a true picture of the trend in consumer spending, which they see improving in 2010.